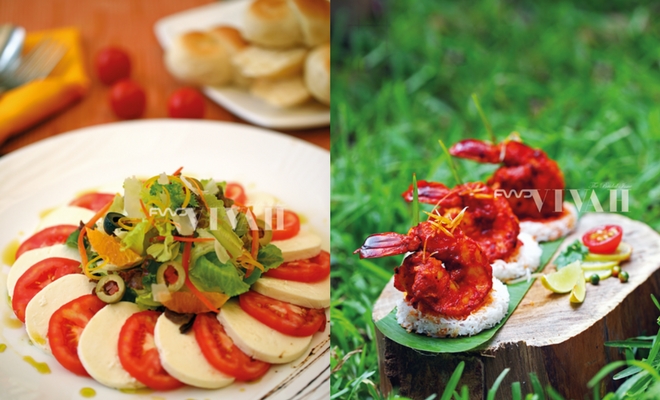 Image Courtesy: Vishnu Thilak
A Lavish Feast with a View at The Gateway Hotel
|
The banquet at The Gateway Hotel in Marine Drive, Kochi serves hearty dishes that are a rage at weddings
Text Credits and Styling: Charishma Thankappan
The Gateway Hotel at Marine Drive in Kochi is a delight for those looking to get married as it offers one of the most picturesque places in the city as a wedding venue. The banquet at the hotel is renowned over the years for the delicious fare they dish out, which has become a favourite among diners and guests.
Executive sous chef Salin Kumar says that the location is popular for social functions like engagements and weddings, and corporate events as well. Providing a spectacular sea facing view with the cool sea breeze wafting in, the premises can accommodate up to 1,500 people at a time.
Chef Salin dishes out a curated menu for a wedding spread for us. The first to arrive is a healthy salad. "Earlier, people would directly go for the main course, but now they are very selective and opt for healthful food. The fresh salads at Gateway are always appreciated by the guests who come here," says Chef Salin. It is followed by the starter Prawns Kakathil, and Nalli Roganjosh and Grilled Vegetable Lasagna for main course. The sumptuous banquet is ended with a pleasing dessert spread. Alappuzha Fish Curry, Nihari Gosht, Paneer Methi Muttar, Moplah Biryani, Meen Pollichathu are the other top items in the menu.
Salad Caprese with marinated greens, peppers and olives with pesto drizzle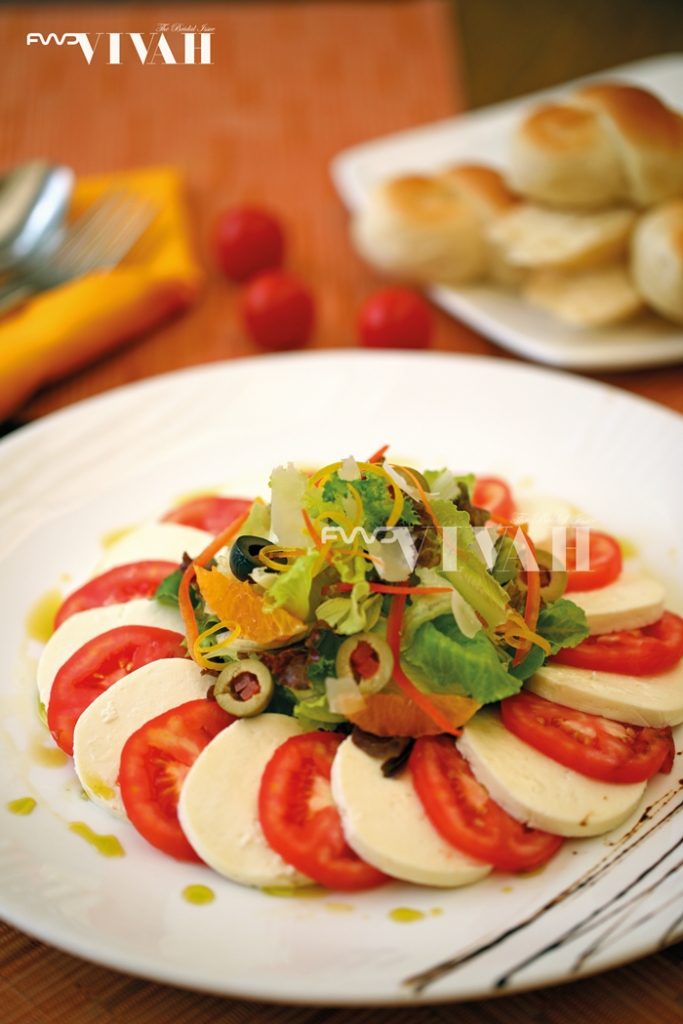 Prawns Kakathil is a fusion of continental and Malabar cuisine. Chef Salin used kakathil sauce which is made with tomato. An invention of the chef, the prawns are then placed on idiyappam. It goes well with appam.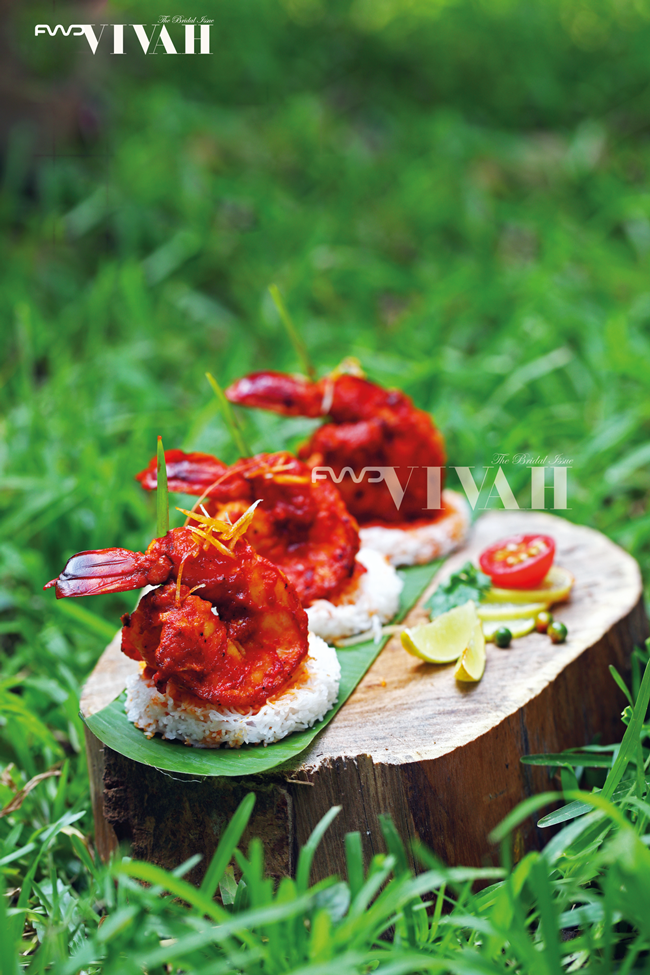 Nalli Roganjosh is cooked in tomatoes and Indian spices, cooked for long hours in a handi. It is an authentic delicacy from Lucknow, made by chefs native to the region. It is accompanied with Indian breads.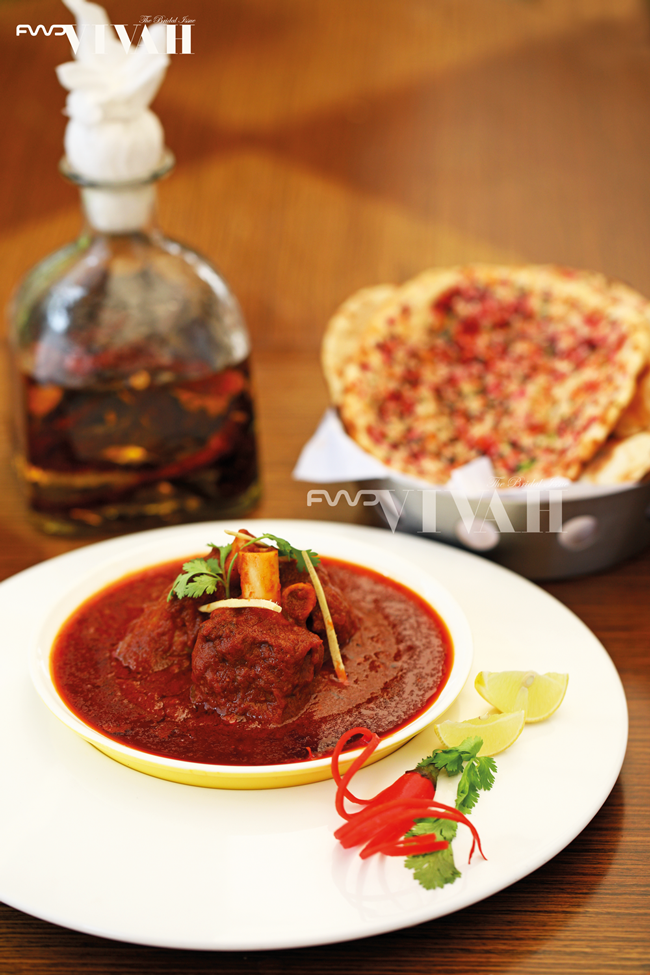 Grilled vegetable lasagna with cheddar fondue is a regular request and one of the best items that in the banquet menu. It is served with focaccia toast brushed with pesto sauce.


Dessert platter includes Chocolate Ganache Tart, Seasonal Fruit Frappe, and Blueberry Cheesecake.