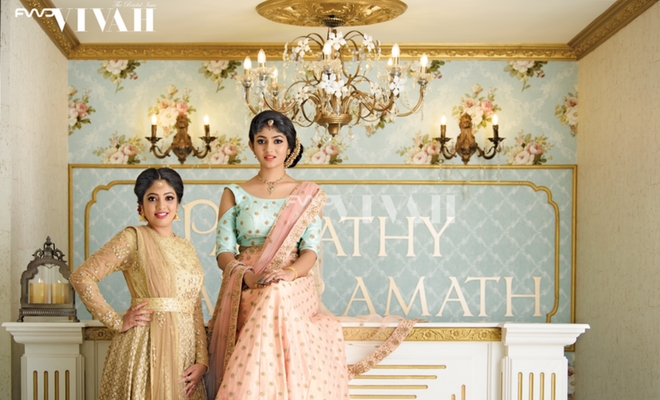 Weaving Wedding Magic With Drishya Raghunath And Veena Nandakumar
|
Parvathy Chankramath, on her newly opened boutique and what makes her designs sell
Words by: Rheanna Mathews    Photos: Aniesh Upasana
The magic begins to weave around your mind even before you enter the store, even as you walk up the stairs that lead to the glass-panelled white door. The walls framing the stairs are adorned with various faceless women, some trying on beautiful, ethereal dresses, others immersed in the various processes of dressmaking.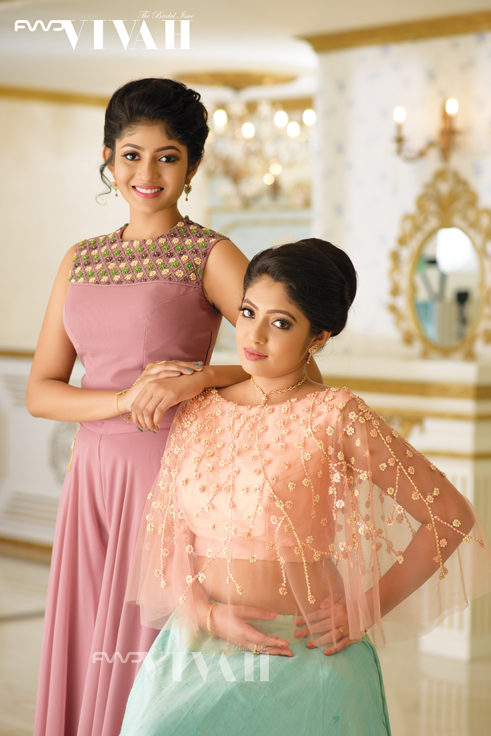 Is it any wonder that the newest purveyor of bridal fashion in Kochi, label Parvathy Chankramath, opened its boutique store to widespread applause?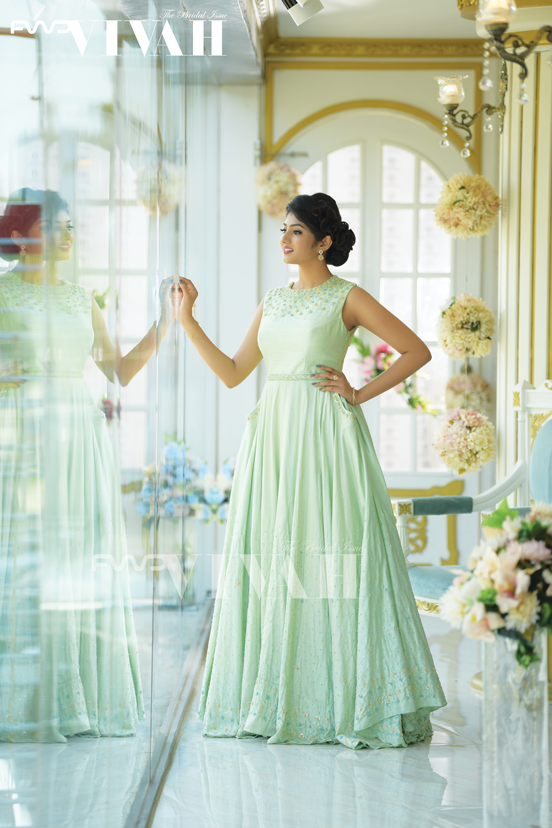 Parvathy brought her brand to Kochi's shores, having proven her mettle at that erstwhile hub of commerce, Calicut. A qualified designer and business graduate, she was determined from a very young age to make her mark in the world of fashion. And now that her creations are being modelled by budding actresses like Veena Nandakumar (Kadam Katha) and Drishya Raghunath (Happy Wedding, Match Box), it seems that she's slowly, but surely getting there.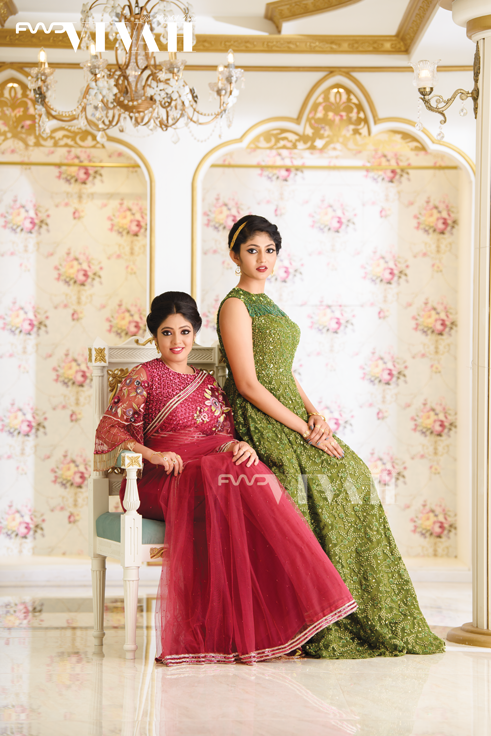 To read more, read the latest October issue of FWD Vivah.
Digital Version: https://goo.gl/DjJxEL