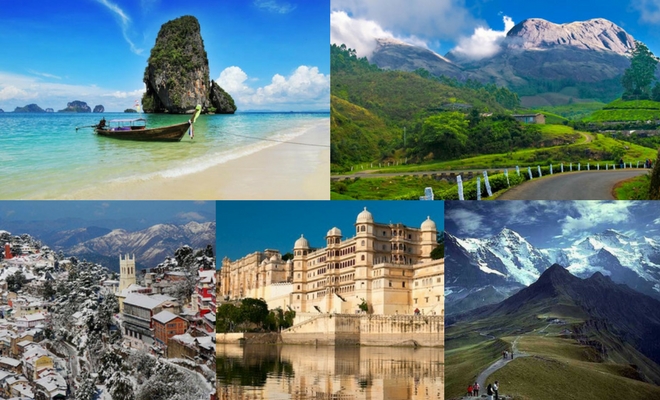 Detoxing With The Perfect Honeymoon
|
Wedding takes a lot of efforts and sleepless nights. With all your efforts put in, the couple needs the perfect honeymoon. FWD Vivah presents you 5 exotic destinations in India
Words: Roshan D    Images: Various Sources
Wedding is a process, from clothes to the minute details of the wedding décor needs your hand in and it can be tiring. With a row of sleepless nights, a perfect vacation after the beautiful ceremony is a need for every couple. But where would you want to go? Which place do you think is ideal for yourself and your partner?
Here are 5 destination in India, where you can have serene and memorable honeymoon.
Shimla, Himachal Pradesh
India is a beautiful country, but it's hot as well. Located in the foothills of Himalayas, it was once a summer capital of the country. With its wide range of places to visit, it is no less with its experiments when it comes to food and shopping. With its ultimate shopping destination being The Mall, Jakhu Hill is located 2KM from Shimla which is 8,000 ft above sea level which house a 108 ft high statue of Lord Hanuman, overtaking the Christ Redeemer in Rio de Janeiro, Brazil.
With beauty engraved on the hills of Shimla, a perfect honeymoon can sometimes be named Himachal.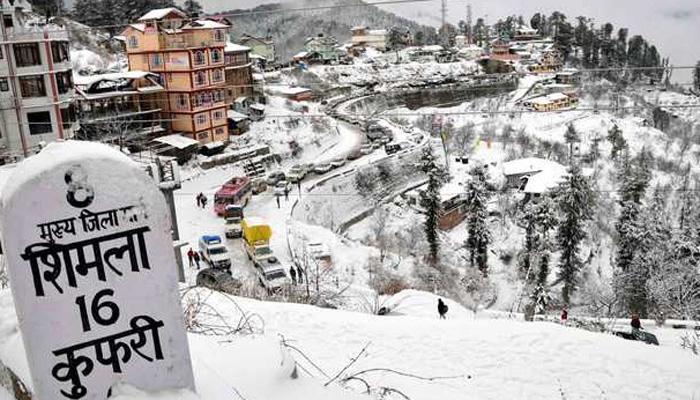 Udaipur, Rajasthan
Do you both enjoy the historic scene of the country and wonder how beautiful the old cities and the Mughal architecture are? Then Udaipur is the perfect place for you to spend your honeymoon.
Immerse yourself in the colourful streets of the city and variety of cultures, its shimmering lakes make the city look beautiful. With its great historic significances, one should take a tour to the city palace to feel nostalgic. The city is a witness to one of the best sunsets from the terrace at Fateh Prakash Palace. Rajasthan which is known for its cuisines as being one of the best in India, one should definitely try the Rajasthani Thali and relish their taste buds.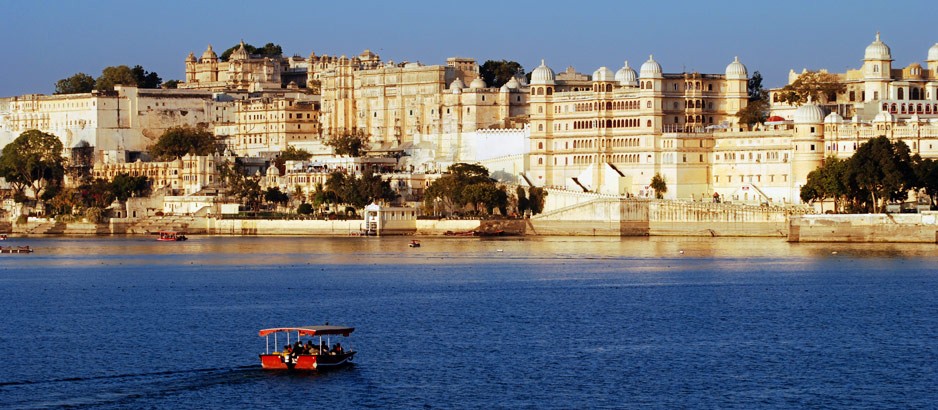 Munnar, Kerala
Situated in the Idukki district of the state, Munnar is the house to tea plantations, hills and beautiful scenery. With its beautiful resorts and cottages, Munnar is one of the perfect destination to have a peaceful honeymoon.
Kerala known for its mouth-watering delicious food, one should treat their taste buds with some good Kerala Chicken Curry, Appam-Stew and some nice Fish Meals. Walk through the tea plantation and enjoy the fresh smell of tea leaves and quench your thirst with some good tea as well. Looking for an adventurous trek during your honeymoon? Munnar it is.

Andaman Islands
Sun-kissed beaches, a dash of history and world-class water sports make Andaman a top priority when you decide and plan your honeymoon. With its beautiful serene backdrops for the perfect pictures to be clicked, a weeklong vacation with the love of your life can actually be enthralling. Candle lit dinner by the beach side under the stars, crystal clear waters to quench any diver's dream and the spectacular sunsets are a few elements that can make your honeymoon colossal.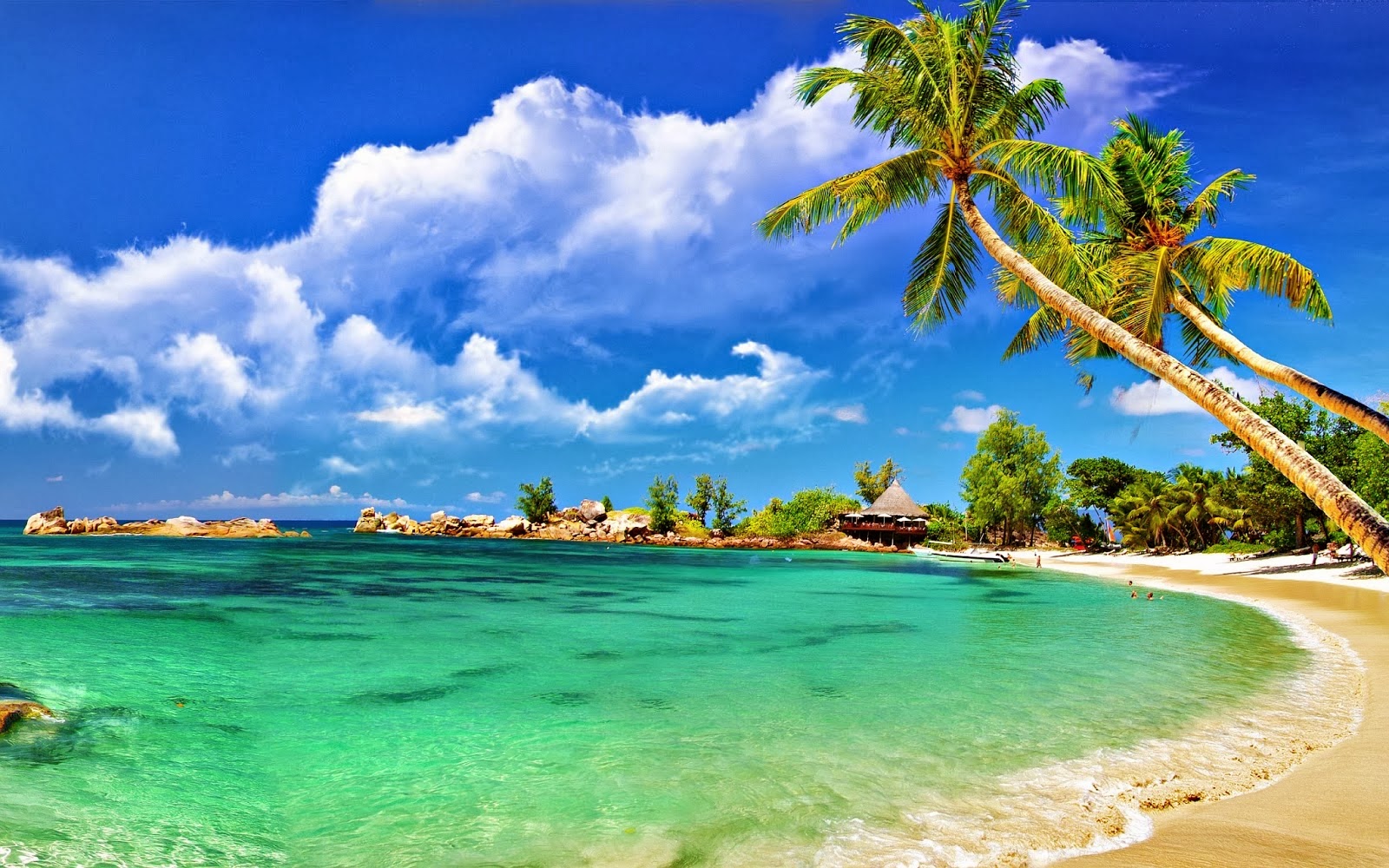 Tawang, Arunachal Pradesh
I saved the best for the last. This beautiful place located in the north eastern India captures the scenic beauty of Arunachal Pradesh. With not much population and most of its lands being covered most times with snow, Tawang is one of the few places that offer you with contentment.
With its snow-capped mountains and beautiful passes, one should enjoy the pleasant stay like there is no tomorrow. With a beautiful view to wake up to and just let the breeze to take you away to a different world, one can't ask for more.

With beautiful destinations spread across India, to detox your body from all the stress that you have taken to plan the perfect wedding, a much needed vacation is something that you need. Now that you have the list, what are you waiting for? Pack your bags and set out to enjoy the perfect imperfections of yours. You can thank us later.