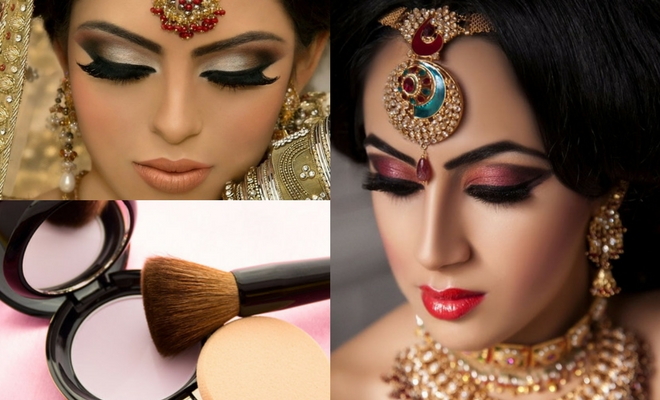 Being Creative With Eye Makeup For Your Wedding
|
Ever wondered on what type of eye makeup to focus on for your wedding? Here we have some tips for you
Text: Aneeta Maria Johnson   Photos: Various Sources
Wedding is an important and major event in a person's life. It comes as no surprise then that people spend so much to have the perfect bridal make up. The bride's eyes should be attractive to make her face look wonderful. Eyes make up the beauty of a face. You should highlight them with best eye makeup.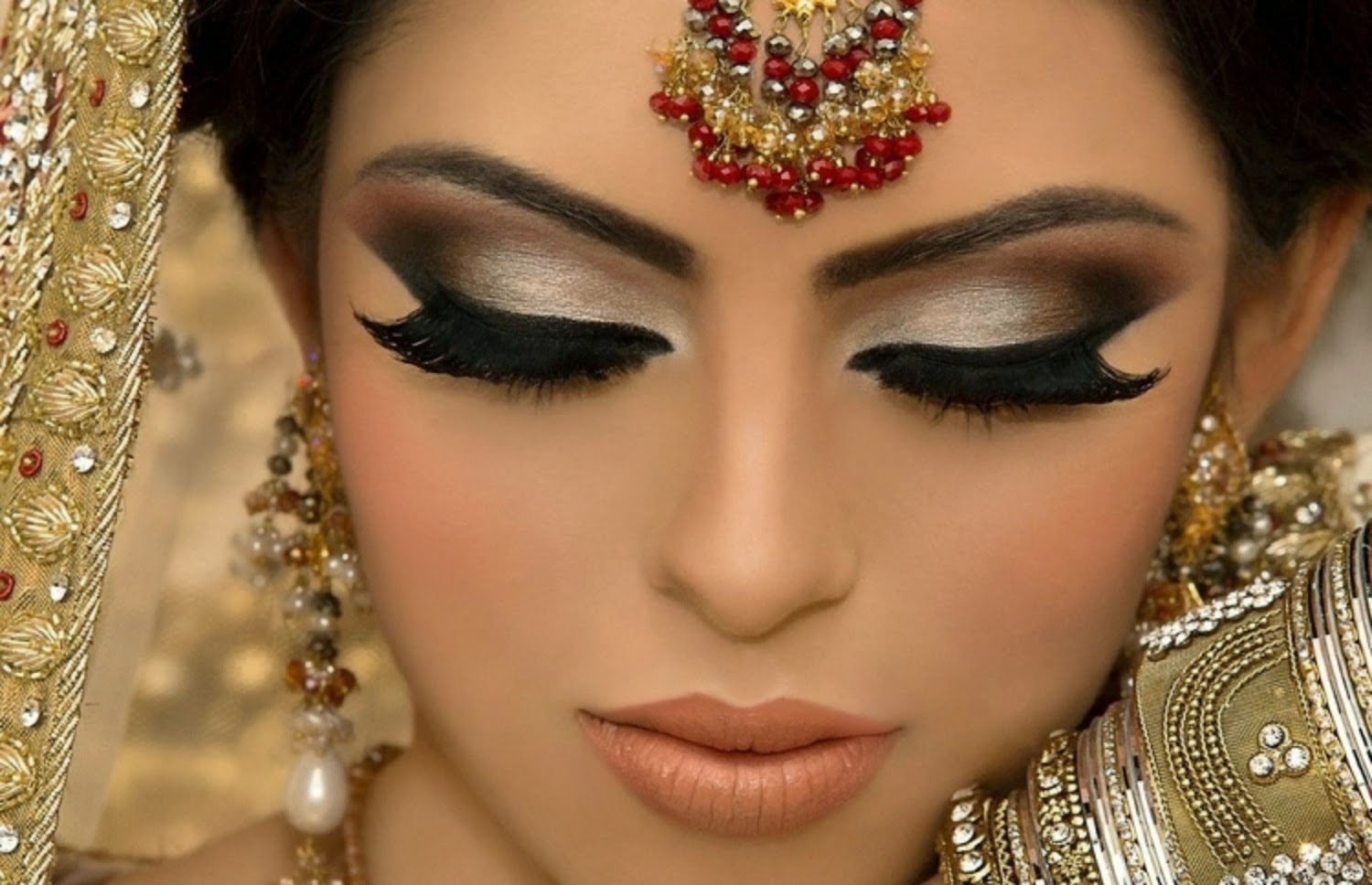 Tips to get the perfect set of eyes on special day: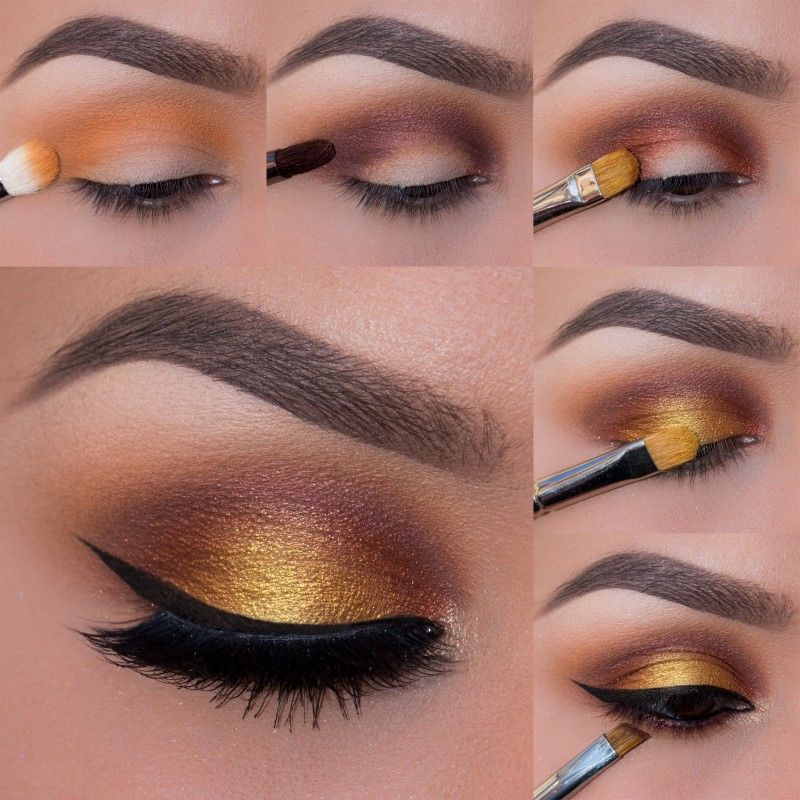 Get your eyebrows done once before the wedding day. It helps to check if you are prone to get redness or irritation around the eye area.
Sleep well to avoid dark- circles.
Buy products that you might require:
Tissues
Foundations
Eye liner
Mascara
Kajal or Kohl- pencil
Eye- shadow
Some brushes
Lashes- curler or false eye brushes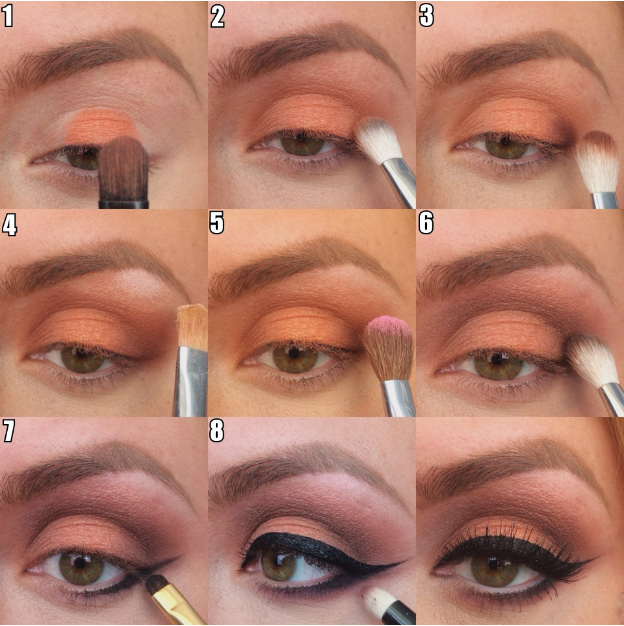 Step 1 :
Start by cleaning and moisturizing. Apply a foundation that suits your skin tone uniformly.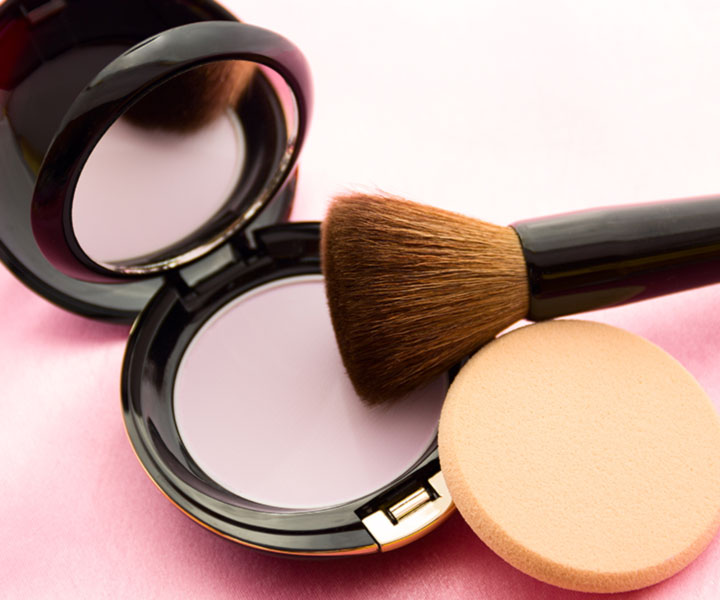 Step 2 :
Apply a concealer over your dark spots and circles(if any).
Step 3 :
Choose an eyeshadow that matches your dress colour. If not you can always go with gold and smoky black combination that can suit any kind of dress. Remember to use a good quality brush.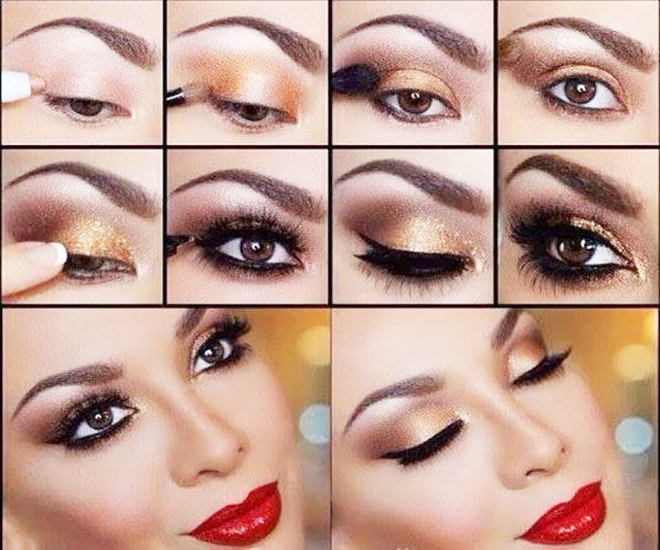 Step 4 :
Kajal for eyes- Apply kajal like you usually do. Don't put on a thick layer because we are focusing on the top lid rather than the lower lid.
Step 5 :
Apply your eyeliner by keeping your eyes and hand steady. Start with a thin line near the inner- corner and a thick one towards the outer corner of the eyes.
Step 6 :
Mascara gives a thick look to your eye-lashes. Apply it firmly without spoiling the liner and kajal. You can use a curler after the mascara dries up to give the perfect shape to your lashes.