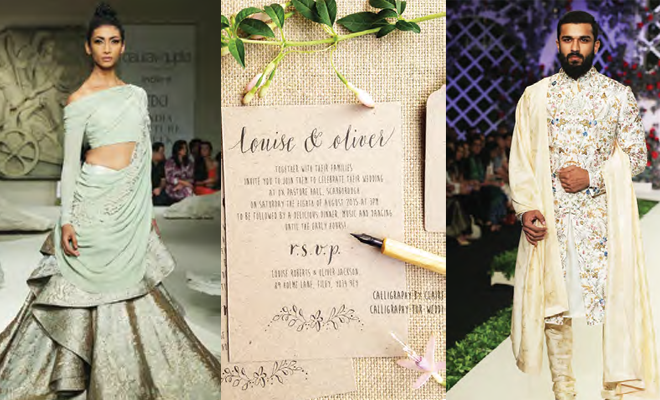 Top Wedding Trends of The Season
|
With the new year and a new season upon us, the following are the wedding trends that are going to rule the aisles and mandaps during this wedding season.
Compilation and words By Fathima Abdul Kader    Photos from Various Sources
As she walks down the aisle
Seven layered
It's all about the vintage appeal and nothing defines vintage better than wearing a satlada. This 7 layered necklace sported by Nizam's and Mughal's alike is perfect for the modern Indian bride.Although the traditional necklace is 7 layered and has 456 pearls embedded, there are modern renditions with Polki inlays or precious stone additions.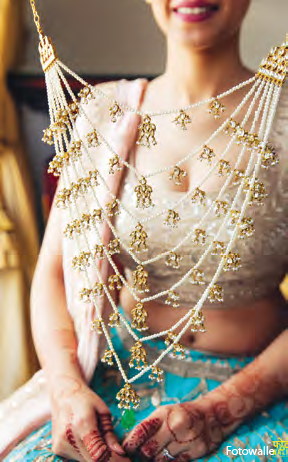 Victorian appeal
With retro fashion back in full swing, brides are opting for gowns from the time of carriages and chivalry in their chantilly gowns with high necks and capelets. Designers such as Yolancris, Elie Saab, Ermanno Scervino, have featured Victorian inspired silhouettes in their Fall/Winter 2016-2017 collection. The elaborate skirts are even made detachable for ease of movement.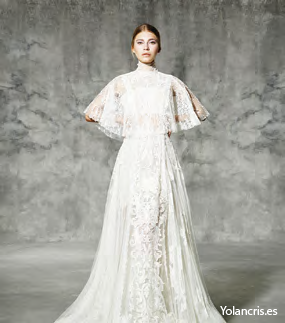 Off-beat hues
The time of jewel toned outfits are behind Indian brides. With latest collections like Sabyasachi's 'Firdaus', or Gaurav Gupta's 'Scape Song', brides are opting to wear colors like grey, silver, olive green, mauve and even black for their nuptials. With the right silouhette and embellishments, designers have found ways to make any colour suit a bride.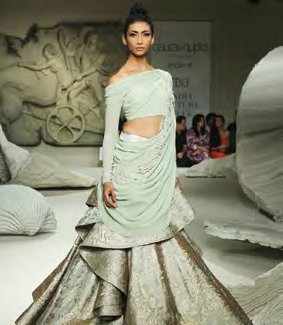 Glossed over
After travelling through a spectrum of colors and formulas, glossy pink lips are back in trend for brides. The color is perfect for both day and night weddings, and can either be part of a fresh, glowing bridal makeup look or the eyes can be highlighted and the lips finished off with a fleshy pink lip color.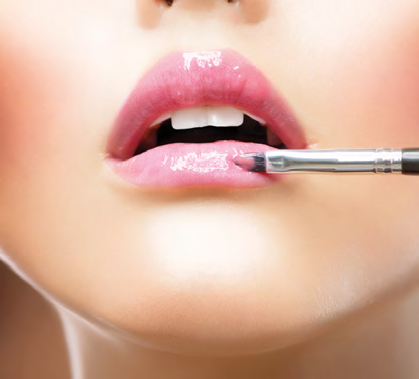 For the man of the hour
Alternate View
Gone are the days when brides looked like a million bucks and the groom wore a plain suit. Today's grooms are stylish, daring and all for making fashion statements just like their lady love for their nuptials.Off beat silhouettes such as long quilted jackets over kurtas or oose harem pants with fitted jackets are in vogue.
Suit Up
Suits are an evergreen option of attire for grooms, and the elegant 3-piece suits are back this season. With its capability to make one look sleek and formal, it is the perfect option for a formal wedding. The addition of the extra waistcoat adds to the attire and this will set the groom apart from the rest of the guests as well.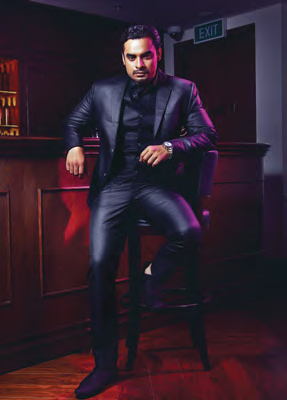 Stole the show
With designers like Varun Bahl and Sabyasachi putting stoles on their men in their latest collection, this quintessential Indian groom accessory has become trendy again. From wearing draped, side swept, or even the careless poetic toss over the shoulder, there are numerous new ways to wear the same stole to suit the groom's taste. The added benefit is that removing a heavy stole can make the groom's attire casual in an instant for a laidback reception.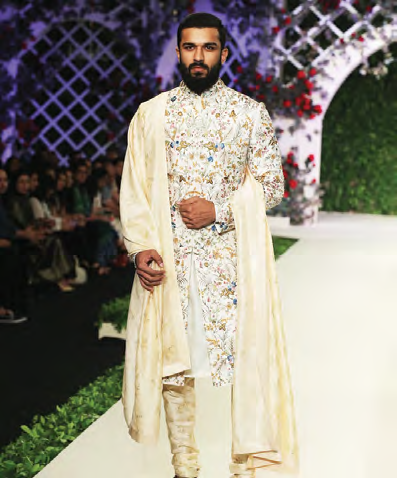 Tales to remember
While the tales of the bride who wore her love story on her lehenga mesmerized us, it's time for the groom to wear the story on his sleeve, or rather in his jacket lining. The latest trend of customized jacket lining offers the option for the groom to add a part of the couple's love story, or a favorite memory as part of his wedding attire.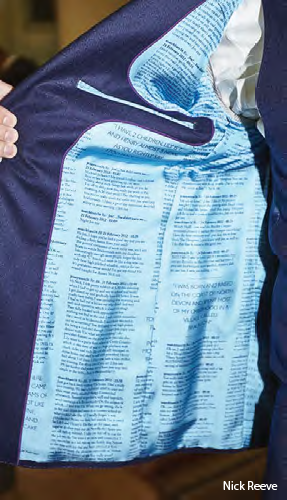 All In The Details
By Hand
While opting for wedding cards in everyone's favorite "Helvetica" font might be nostalgic, couples are going for hand-lettered designs for their wedding cards instead. Beautiful penmanship and fancy calligraphy are incorporated in these patterns.If either the groom or the bride manages to do the lettering themselves, it can give an exceptionally personal touch to the invite.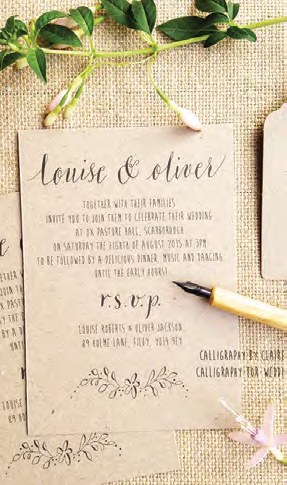 Nature's hues
With greenery being the color of the year for 2017, it is no wonder that couples are looking to incorporate more green in their wedding details. The trend asks for ferns and leaves to be used without any flowers are cost –effective and chic.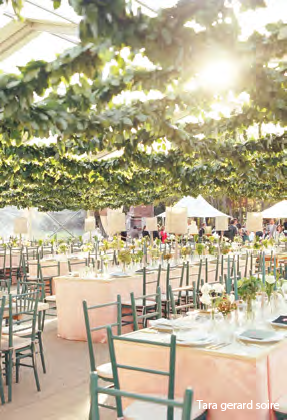 Subtle Neutrals
While jewel tones and pop colors reigned sovereign at Indian weddings for a long time, many are opting for neutral palettes with metallic accents.The subtle setting and quite sophistication will make the bridal couple stand out.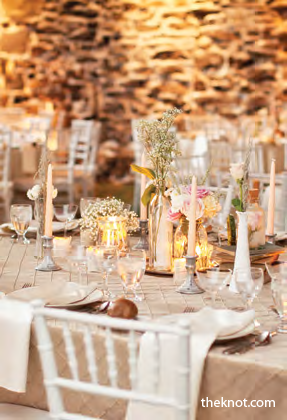 Light it up
Forget about fairy lights, or chandeliers, light up letters are popular trend for weddings these days. It can spell out anything from the couple's names, their initials, or maybe even words like love or wedding. These lightup letters can even be used to spell out the couple's wedding hashtag at the event.It is best used at evening events of course.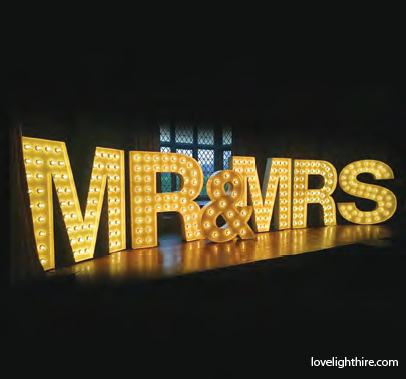 Wedding Tales
For the world over
It doesn't matter how much a couple attempts to get all their loved ones to their wedding, there might be someone or maybe a number of people who couldn't make it the wedding. Live streaming started off as a way to include those loved ones in the festivities, but have quickly become a trendy necessity at weddings. Apps like periscope have also become popular for this purpose. The same feed that is played back on a small screen at the event can be streamed by anyone through a link.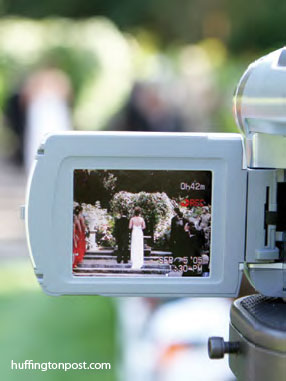 Stuck in time
Stop motion videos have become popular as short save the date videos. Slow shutter speed photographs have also gained populariy. These have become trendy as it perfectly shows the passage of time that brought them till their wedding.It also showcases the couples emotions, and maybe even puts on display their varying interests.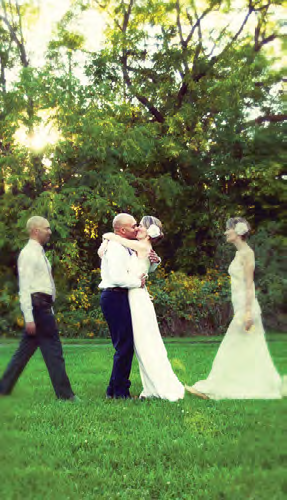 The knot story
Highlight reels are not making it to 2017 weddings. The wedding coverage attempts to try and tell the unique story of the couple and include elements that brought them together. A wedding movie can manage to capture the preparations, the real emotions and capture the entire event and not just the final ceremony.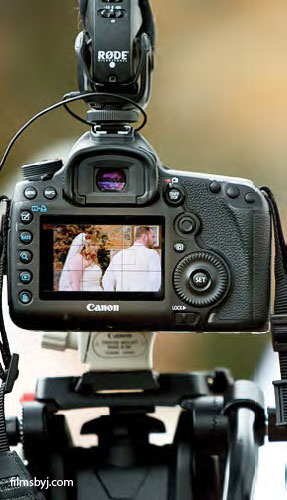 Amidst the fumes
Smoke bombs make for beautiful addition to bridal couple shots. They have replaced sparklers as the property of choice in weddings this season. If the couple is willing to take a risk, smoke bombs can surely elevate their wedding photographs to give it a fun and unique aesthetic. If one is willing to be a little hand's on, it can be an easy DIY project.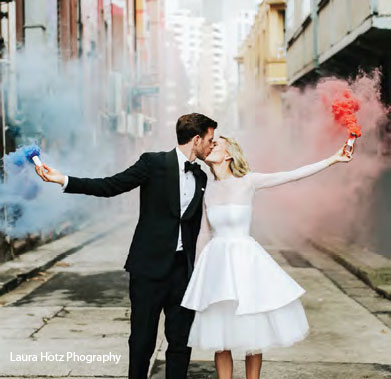 On The Menu
Gem of a cake
Geode cakes will truly be a gem of an addition to any couple's nuptials. These stunning gem like cakes are completely edible, even though it may appear otherwise. The gem like section is made of hard candy, and the colors can be airbrushed on to suit the wedding's color theme.A geode cake is the perfect pick for an elaborate wedding.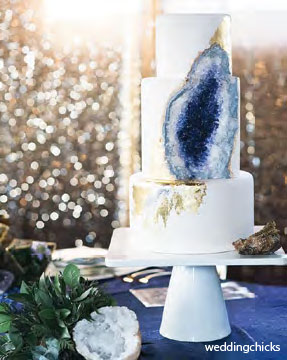 From the streets
There is no right or wrong time to enjoy some good old pani puri, or you are more of a Egg bhaji kind of person, or how about crispy vada with coconut chutney? The age old street favorites are transformed and presented at weddings. Pani-puri might look like pani in a shot glass, with the puri on top with fillings inside, but the taste will remain the same.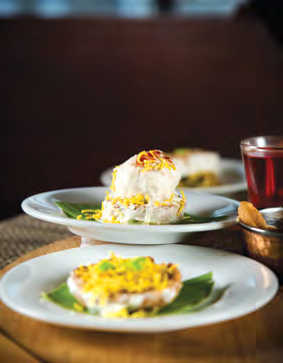 Brinner is in
While brunch may have been a popular wedding menu theme in the last few years, it has now become passé, 2017 weddings will feature everyone's favorite indulgebreakfast for dinner. Imagine partaking in pancakes,French toasts or omlettes with your choice of toppings at an.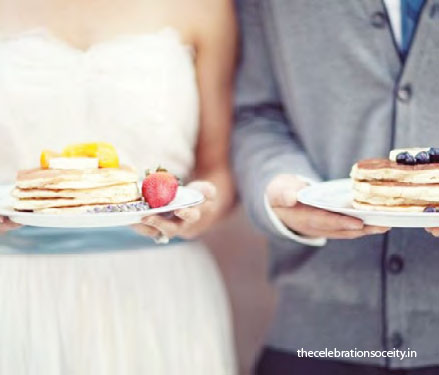 Health Kick
With increasing focus on eating fresh, real food, it comes as no surprise that a fresh fruits and vegetables station will find its place at weddings. An assortment of finger size vegetables and fresh fruits can be arranged, along with the option of healthy dips.