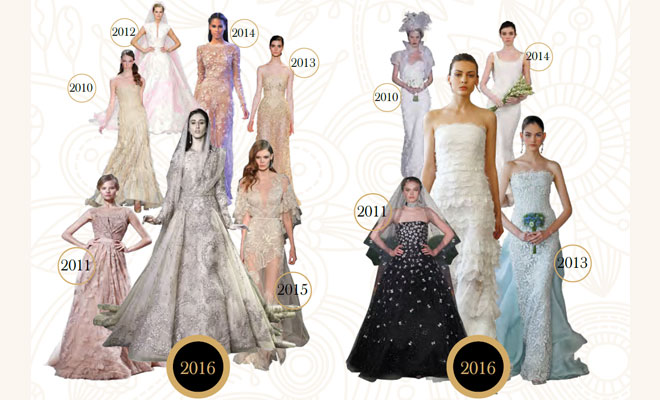 Ever Evolving Wedding Trends
|
A glance at the progression of wedding fashion from the international and national designer labels
Words By Fathima Abdul Kader    Compilation By Nithya George and Sangeeth Vempala
For Her
Elie Saab
The Designer came in like a whirlwind and mesmerized the world over with his delicate yet grand designs. While the designer only launched his debut wedding collection in 2017 with 27 styles, his glamorous evening gowns have been opted for by many brides for their D-day. He plays right into the dream of brides who look for feminine apparel with floral embroidered bodice, sheer sleeves in lace, dotted tulle and silk chiffon.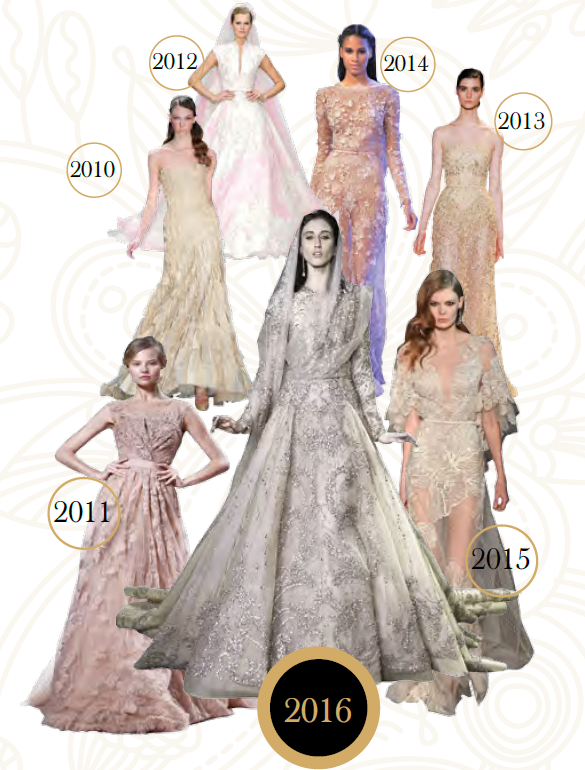 Oscar De La Renta
The designer is known for his highly detailed and elaborate attires. From intricate detailing on his long wedding gowns to sleek and simple cocktail wedding attire, Oscar De La Renta's designs are favorite celebrity choice, including Amal Clooney, whose wedding gown was one of the last ones that the designer designed himself. His signature look is one with delicate silk prints, ruffled details, and soft silhouettes.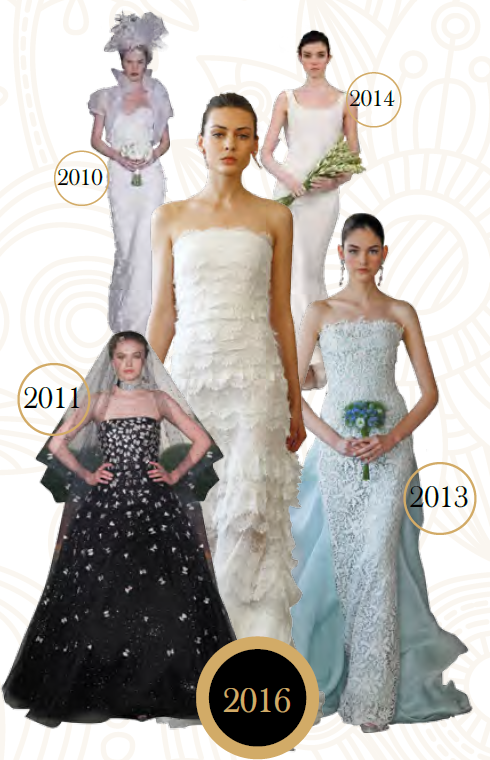 Vera Wang
Synonymous with modern and sleek bridal attires, Vera Wang's designs are focused around structure and techniques, but with a unique appeal. While her looks exude modernity, it also symbolizes timeless elegance. Her designs were worn by celebrities such as Jennifer Garner, Kim Kardashian, Sofia Vergara and Hilary Duff to their weddings. Her latest collection featured fluid and structured silhouettes with boning and corsetry.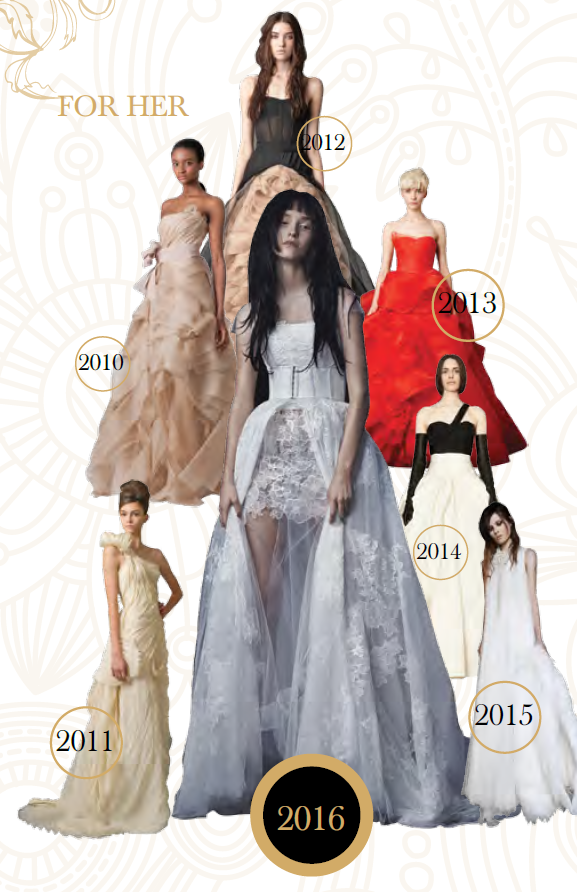 Rohit Bal
Drawing from history, fantasy and folklore, Rohit Bal is known for creating designs that are innovative and awe inspiring. He crafts designs that have Indian vintage appeal and were one of the first designers to use khadhi and muslin in their collections. The two threads seen in his designs through the year are of featuring motifs such as peacocks and lotus and of drawing inspiration from Mughal and Gupta period in his designs.
 
For Him
Dior Homme
Designed by Kris Van Assche, who shut down his eponymous line for Dior Homme, the designer tries to contrast between tradition and creativity in his designs.His 2016 collection was heavy on skateboarding and punk influences. The brand focuses on the luxury aspects and mixes classic precision and sportswear techniques. The minimalistic designs may seem plain initially but have minute details that set them apart.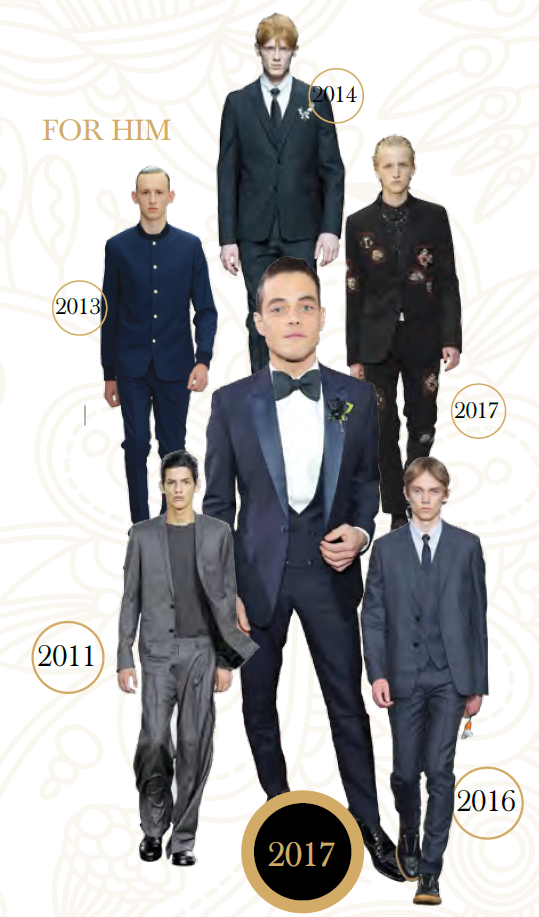 Dolce & Gabbana
The Dolce & Gabbana duo built their fashion around timeless pieces with the concepts of tailoring and tradition in mind. Their collections possess a personality that is instantly identifiable and their menswear collection portrays elegance with hints of eccentricity. The brand has moved with the times and their latest collection presented at F/W 2017 was inspired by royalty and featured the social media influencers of current times.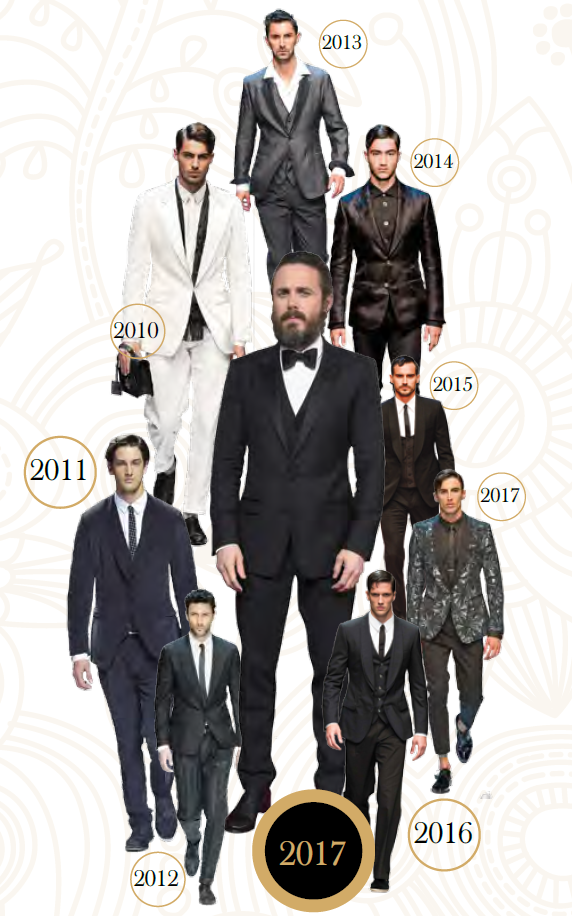 Eremenegildo Zegna
Ermenegildo Zegna has emerged a long way from when they began and now refuse to settle down. Started as a wolleen mill, the brand has become the biggest lxury menswear brand in the world. Their dedication to quality has helped them make their mark in the fashion world. The internationally renowned brand is all set to make their entry into the Indian markets. While many brands use sports to launch themselves in the market, Zegna uses art.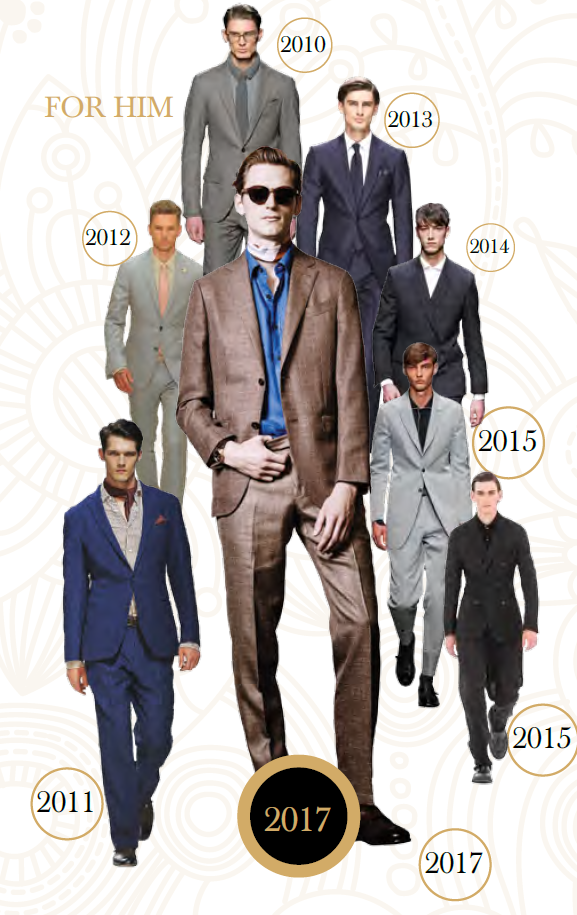 Jil Sander
The designs from Jil Sander are known for being practical and precise. Their clean cut attires almost border on being harsh. The designer behind the label, Rodolfo Paglialunga brought in boxy work wear, unstructured cotton suits, roomy duster jackets in fabrics that were light and textured for the latest collection staying true to the brand's heritage. The designer himself has reportedly defined their collection as 'urban functionalism.'