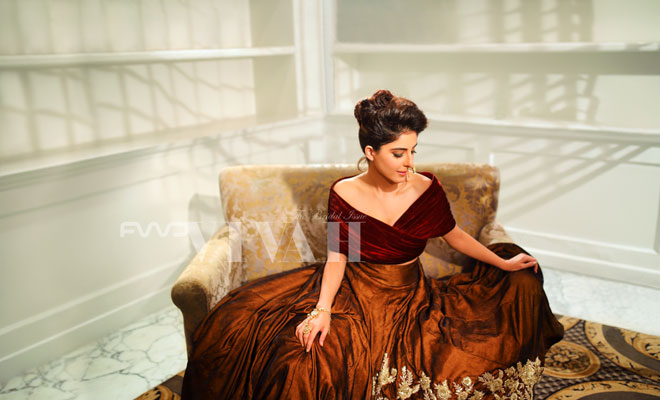 Isha Talwar Soaring Onto Higher Altitudes
|
Isha Talwar talks about Love, Life and Cinema in an exclusive with FWD Vivah
Having been on screen with the likes of Sharukh Khan, Hrithik Roshan and now Saif Ali Khan, Isha is loved by all and has come far from being Aisha. Someone who is dedicated to her craft and is unapologetic, she is a beloved outsider and insider in Mollywood. Isha looks stunning in the flowy skirt and burgundy top as she effortlessly pulls off pose after pose. A fitness freak and a total foodie, Isha is just another girl who has taken on life with confidence.
You are acting with Saif Ali Khan for a Bollywood movie! Were you fan-girling?
I was nervous, but I had to act like I was not. I got very lucky to work with him. He is an amazing actor. This is my first official Bollywood movie and I am back after a five year break. It was a surreal experience to work with Saif.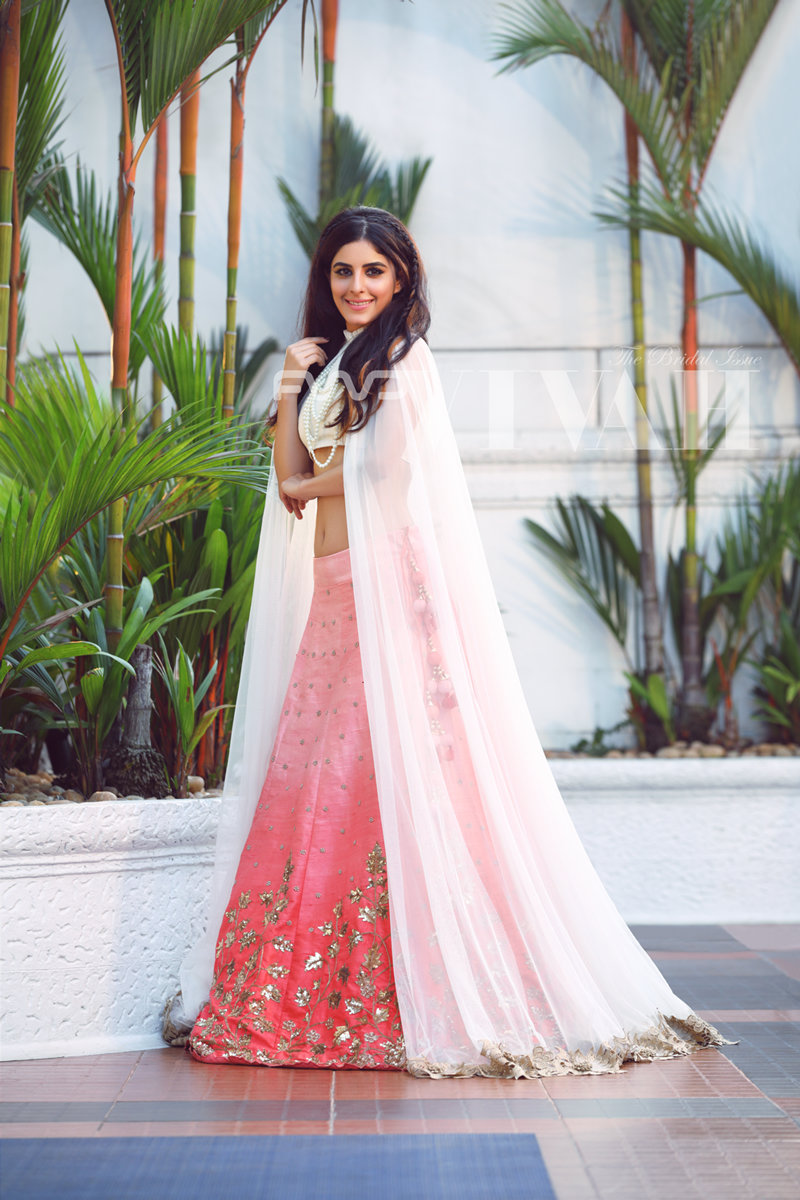 Any exciting moments we should look forward to?
I can't tell you much, but I am kissing Saif Ali Khan in a pretty red dress, underwater!
You are such a talented dancer. Is there a particular style that you want to explore?
I always wanted to learn Indian classical dance. The Indian in me woke up and said, I must learn classical dance. I've been learning Kathak for four years and the aim is to go to the Soorya Festival next year.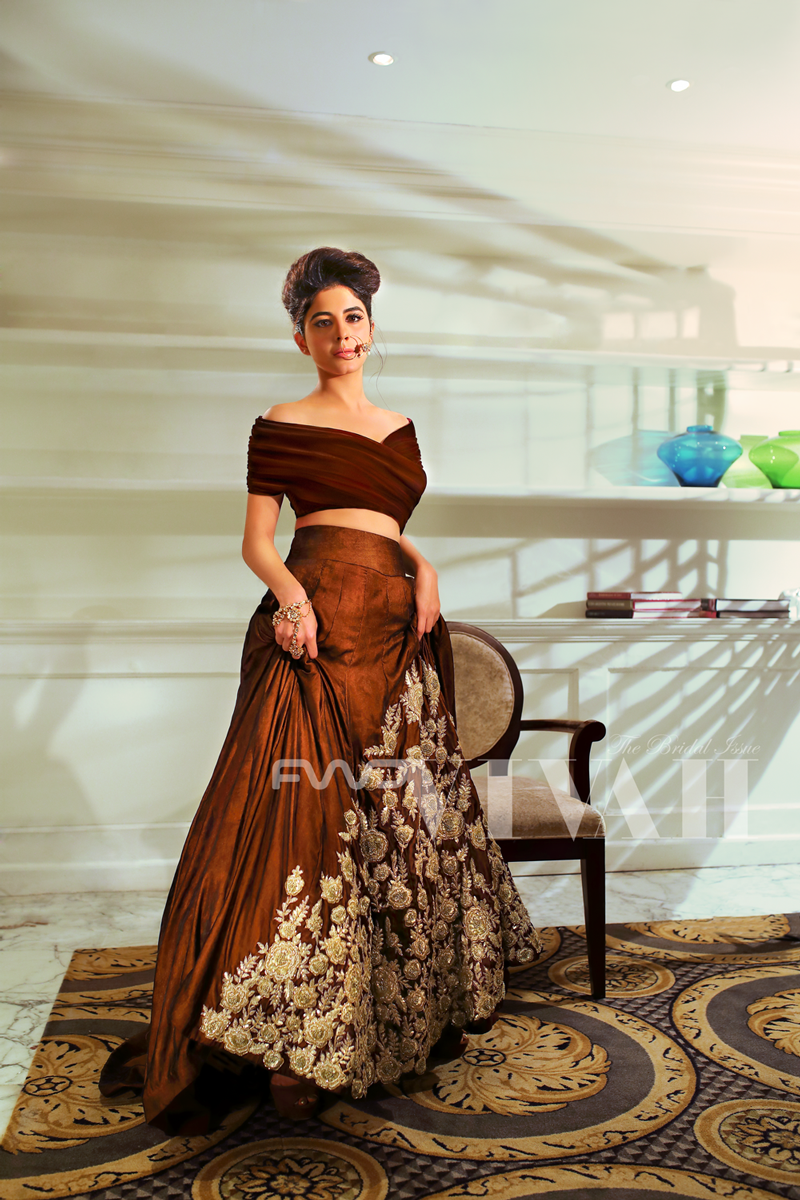 Are there any actors you would want to work with?
I definitely want to work with Dulquer. I want to work with Prithviraj. It would be interesting to team up with Nivin again. In Hindi of course, there are many. In Telugu, Mahesh Babu and in Tamil I would love to work with Vijay Sethupathi and Shiva Karthikeyan.
Cheating techniques?
You take prompting, you write on a piece of paper and keep it  in front of the camera, or you record it. There are emotional scenes when I've played the entire dialogue off my phone. I've become more relaxed now, Although I still like it if I'm given the sheets a day before so that I can do a better job of it.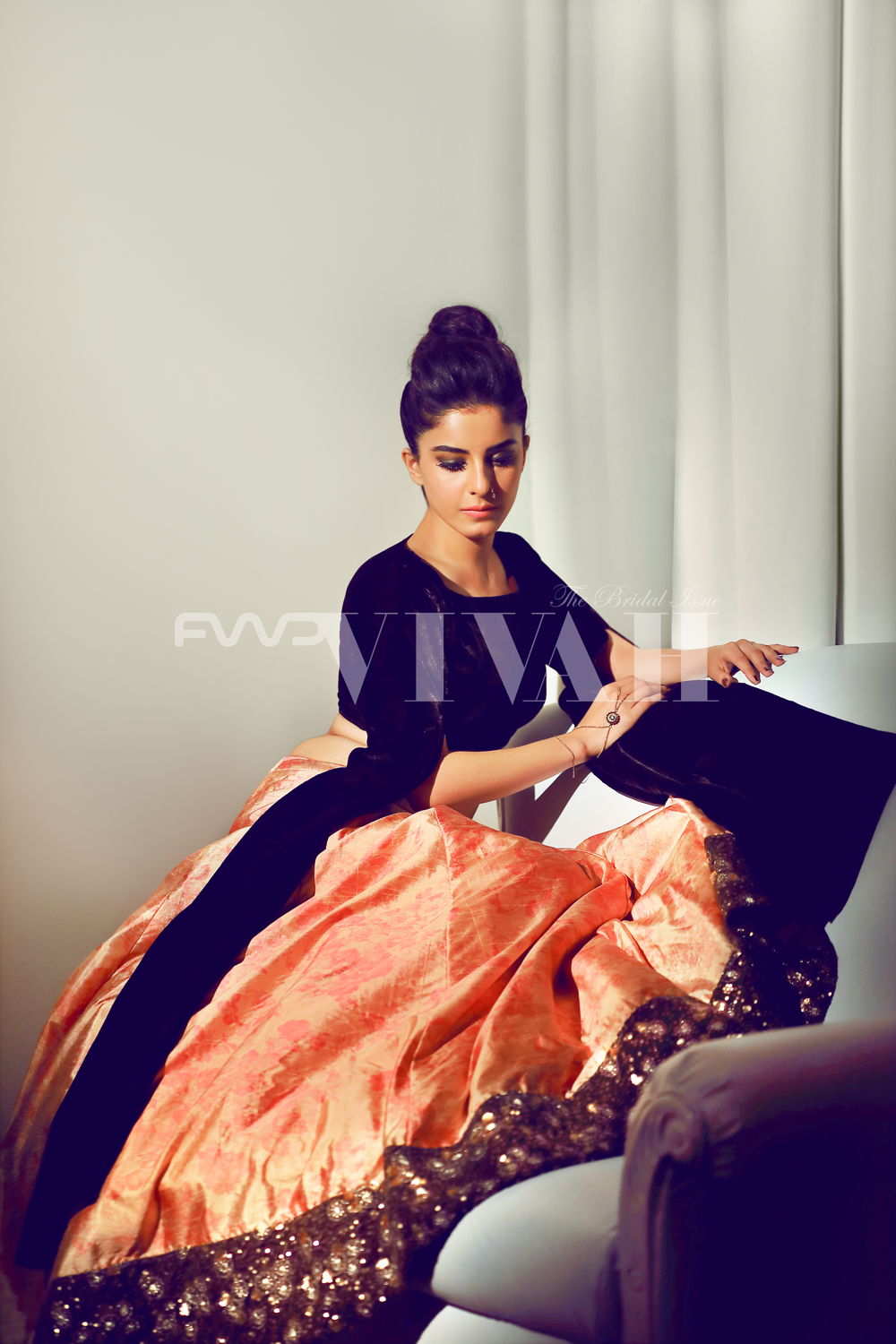 We love your instagram feed and style statements. How do you dress so well?
I rarely dress up. My friends really shout at me. "Why are you so badly dressed?" At special events I have no choice but to look presentable. There are times I actually never like dressing up. For me it is really about comfort. I dress up for a boy once in a while.
In the ideal Indian bride check list, what all boxes would you check?
Sometimes matrimonial columns are scary; sometimes I read them to really laugh. Has to be this religion, has to be this colour, has to be earning this much, I really don't understand. I don't know what they are looking for, a human being or what? Human beings will not come with 'your' check list. If the stereotypical auntyji asked me if I knew to make chai, I would reply that I can make good chai and maggi (laughs).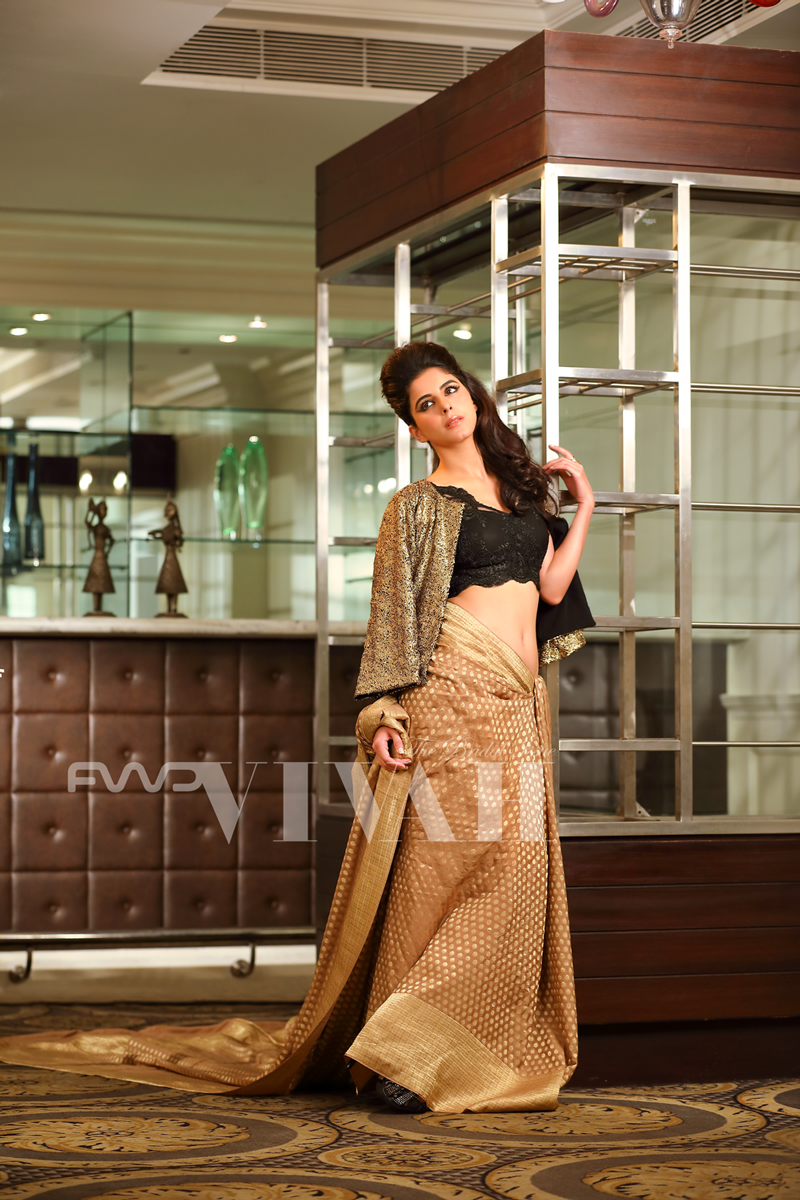 Have your grandparents advised you on marriage?
My grandmother is very cute about it. She subtly tries to push it in the middle of some conversation. Now may be it is time, ab toh hone hi chahiye.
What are the kind of ideas you have about marriage?
Firstly, there are too many expectations post marriage, like from in-laws. For women, you practically leave your life and go, but it has changed right? It depends on what sort of an arrangement it is. My views are changing as time goes by. I see many more live-in relationships, I see so many more same sex marriages these days.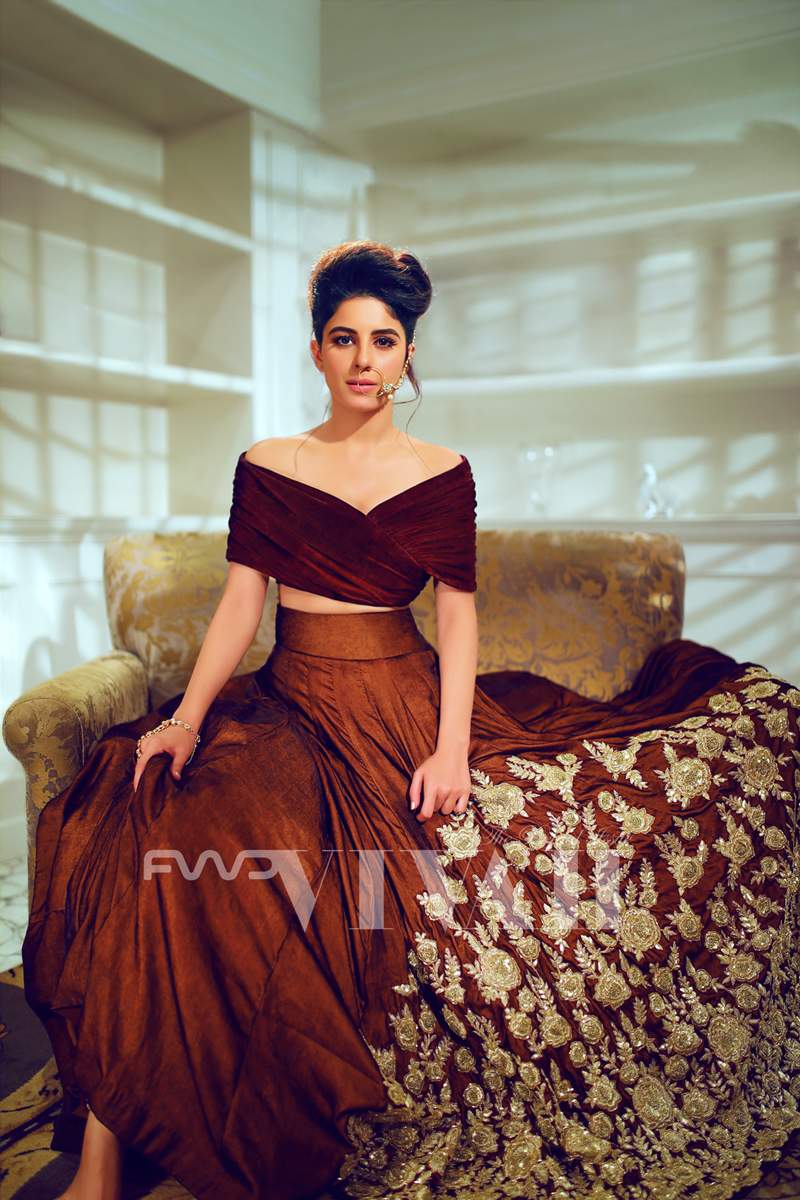 Model: Isha Talwar
Words: Maria John
Photos: Jinson Abraham
Styling: Sneh Bagwe Kalra, Lulu Celebrate
Makeup: Juli Julian
Hair Styling: Radhika Yadav
Retouch: Jemini Ghosh
Costume: Lulu Celebrate, Lulu Mall, Kochi
Location Courtesy: Radisson Blu, Kochi
There's a lot more about Isha as she opens up to FWD in an exclusive interview. To know about Isha, her future plans, her family and life, and her upcoming Bollywood Movie with the Nawab Of Bollywood,  subscribe to FWD on Magzter.