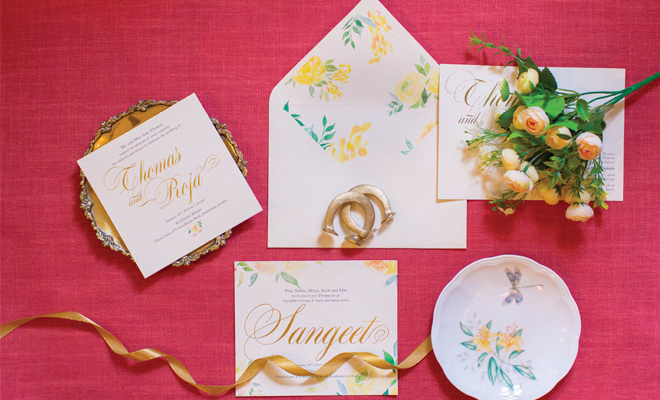 KNOT THE DETAILS
|
Weddings are all about the little laughs and special moments to remember. Just to add to the grandeur, we bring you a line-up of all that goes with the summon of your union
Styling by Fathima Abdul Kader and Indu Mariam Philip, Bouquet Tree
Photgraphs by Aghil Menon
Invite Source Anaswara Offset Pvt. Ltd.
Location & Decor Source Harbinger Of Spring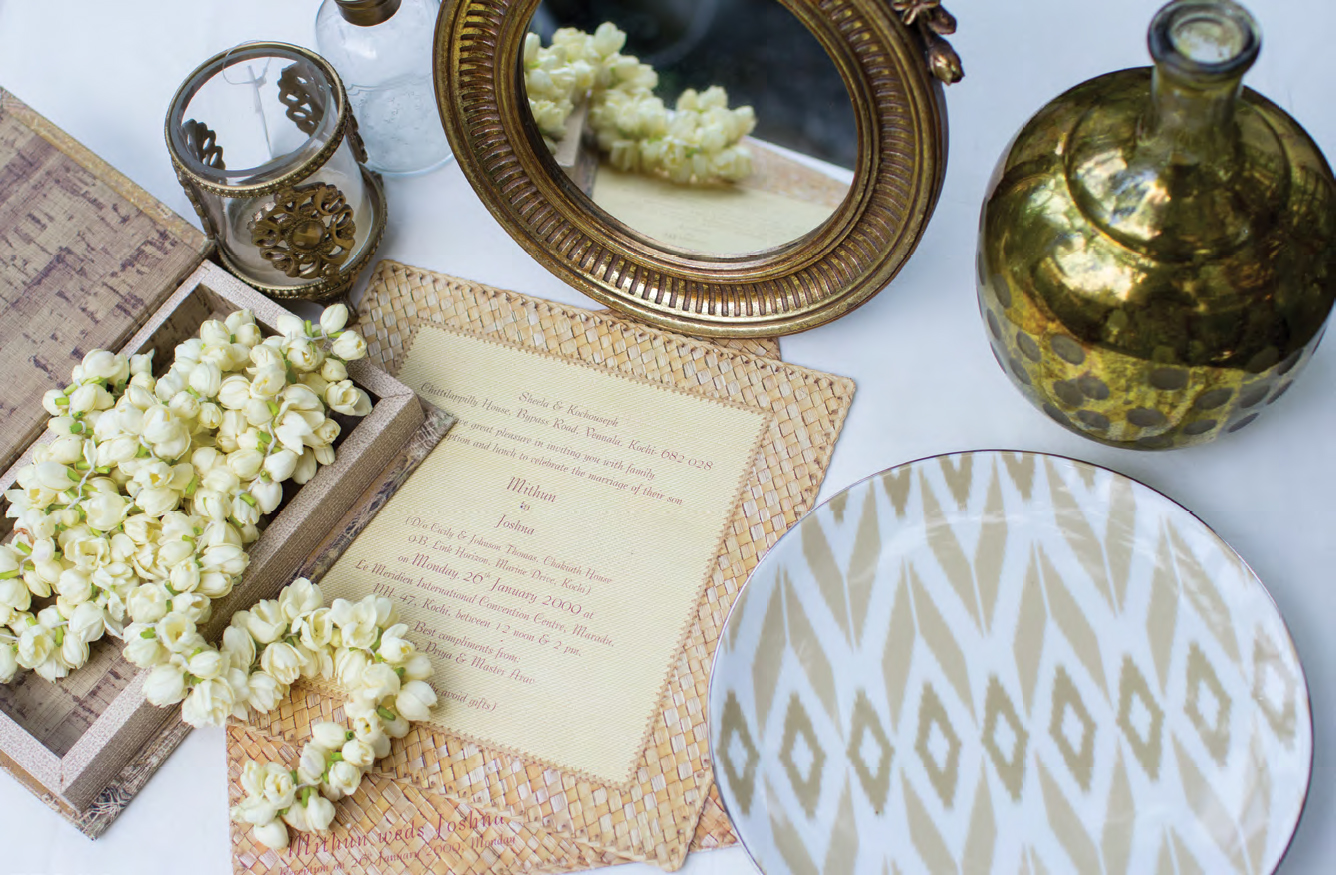 The secrets of a silver mirror and the gentle serenity of fragrant jasmines. A tiny streak of bronze to give it a vintage flair. This is an arrangement close to the lust of a rainy morning.
Components: Round Golden Mirror, Glass bottle, Antique Gold Tea Light Holder, Wooden Storage Box, Golden Vase – Baroque International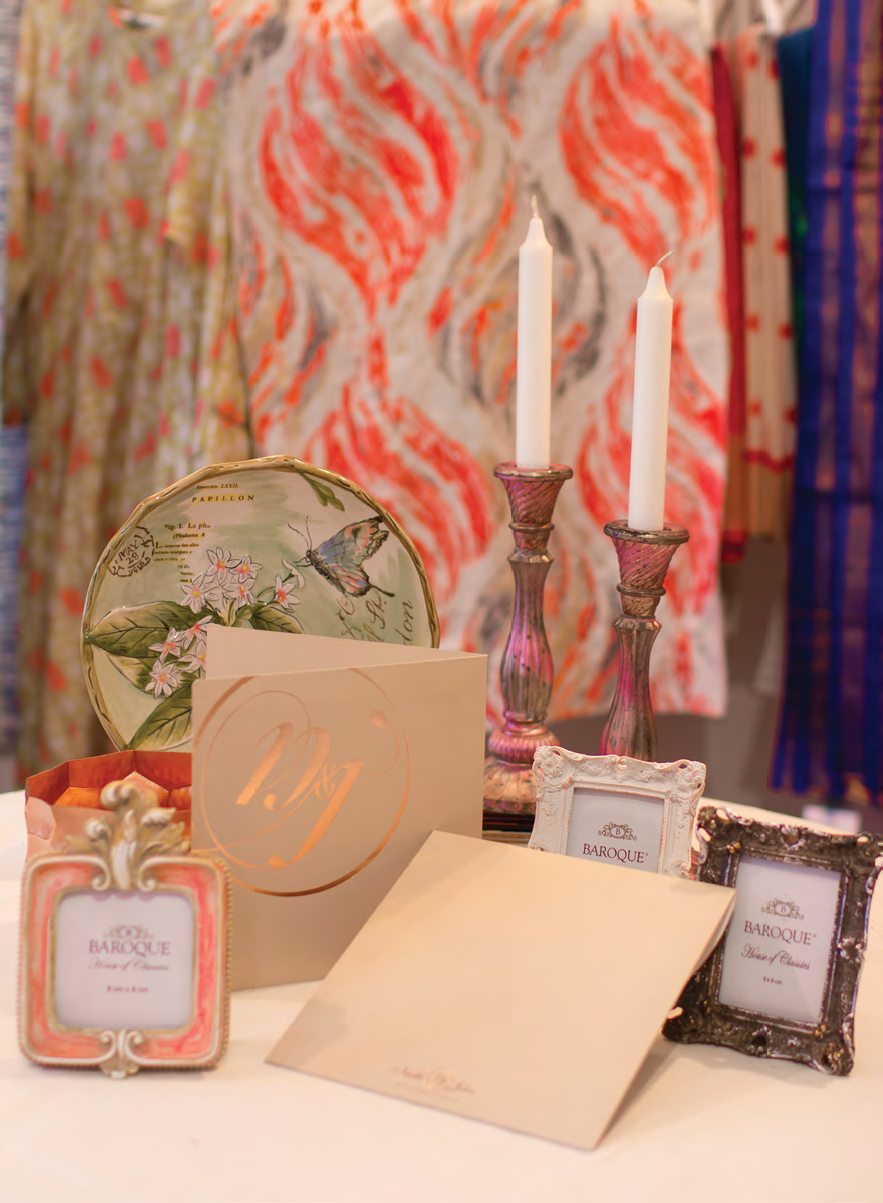 Candles and coloured frames is what steals the eye. While the daylight is shining bright and white, we also borrow some mystery from the night.
Components: Assorted Photo Frames, Purple/Rose Candle Stands – Baroque International
Toulouse Plate – Fitz and Floyd
Rose Gold Bowl – Devi Design
Fabric – Sarita Handa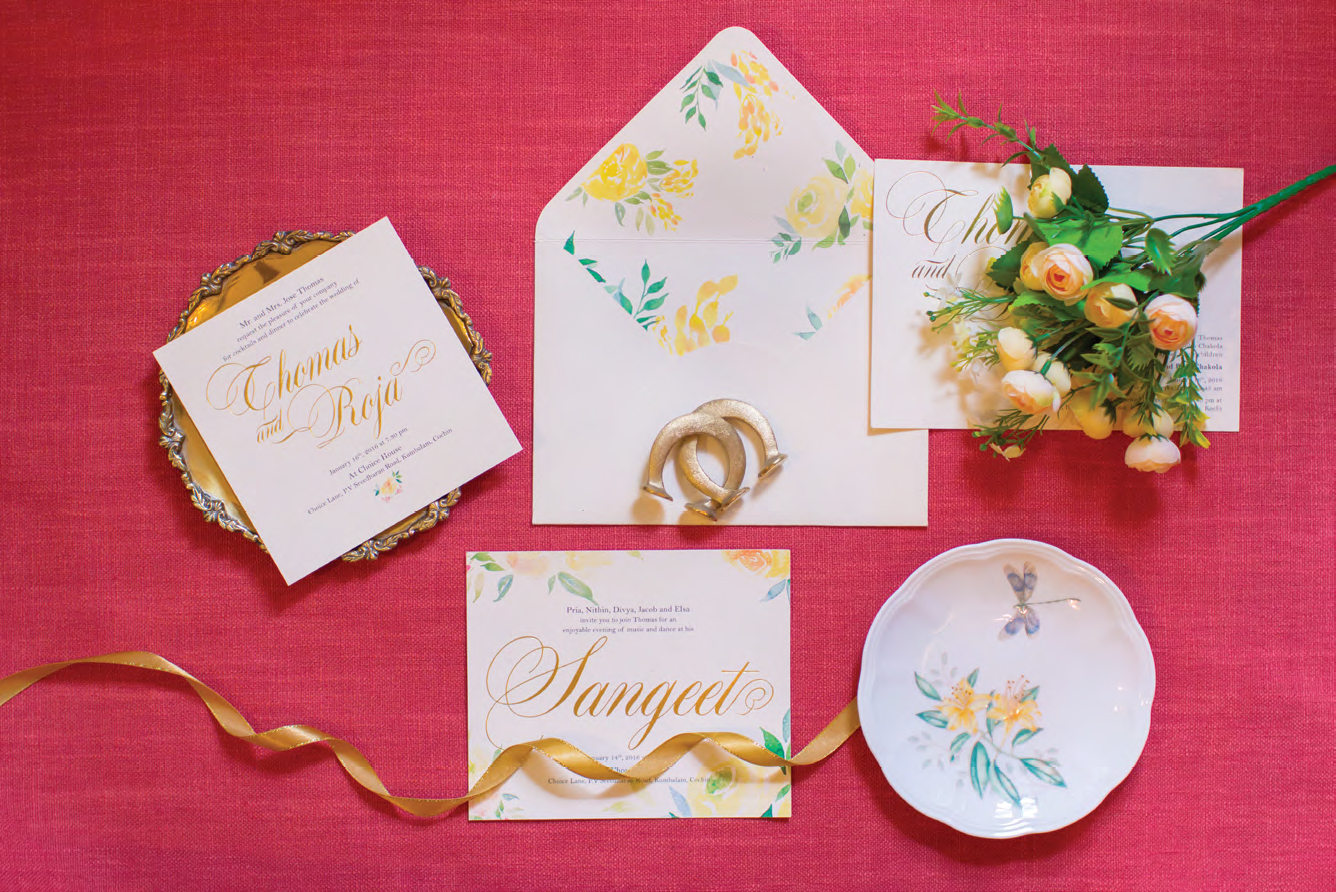 Set in a claret-wine backdrop, alloyed with shimmer of bronze, this wedding theme is the one where colours meet and rest in grace. The white roses embrace letters of union framed in gold. Pristine in essence like an early spring.
Components: Horse Shoe Napkin Ring – Devi Design
Pastel Plate – Lenox