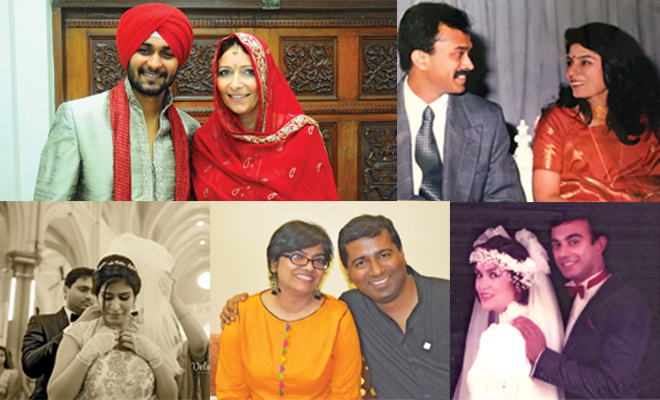 MEET ME IN THE MIDDLE
|
Nature, nurture or culture, these couples prove that no barrier can beat the flames of true love
Words by Fathima Abdul Kader and Likhitha P Nair    Photographs from Various Sources
THE SWISS – PUNJABI TALE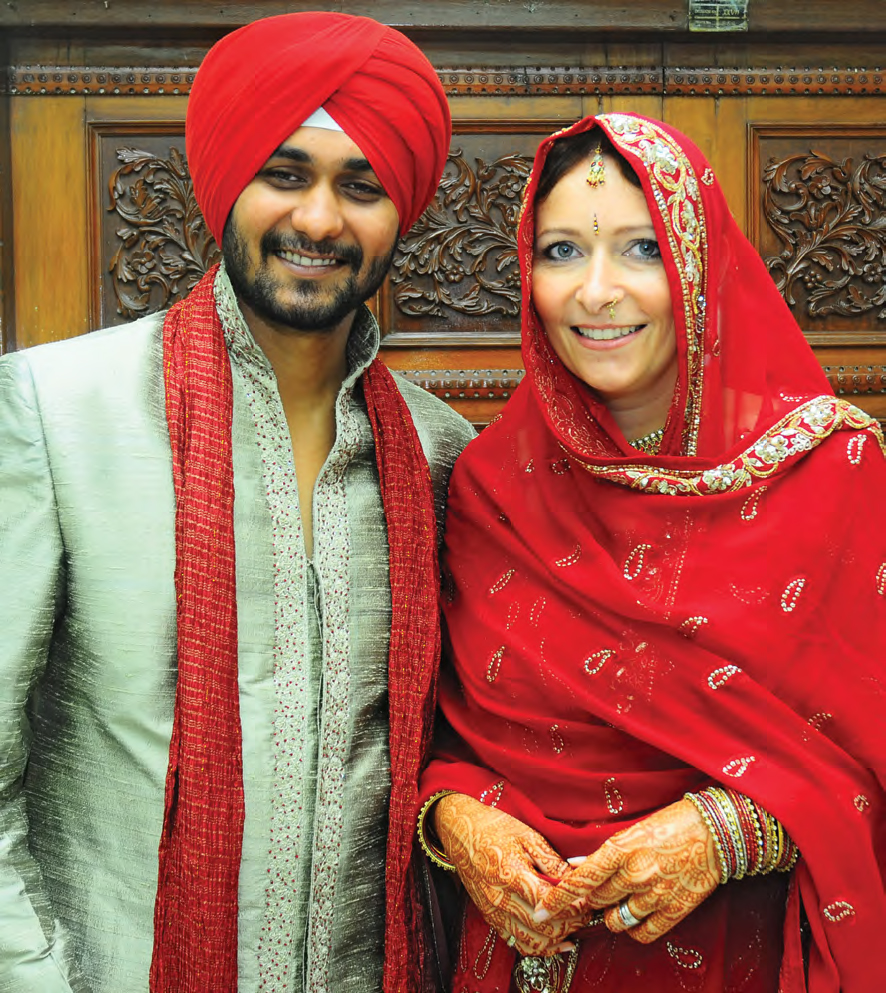 Ravinder Singh | Cristelle Hart Singh
Ravinder Singh and Cristelle Hart met at Longevity club in Kochi's Avenue Regent in 2007 – it all began with a dance. Flash forward to 2016 and the couple is now married and lives with their two children – Ishan and Thej, along with their two dogs and three cats in a house with repurposed furniture at every turn and loads of books.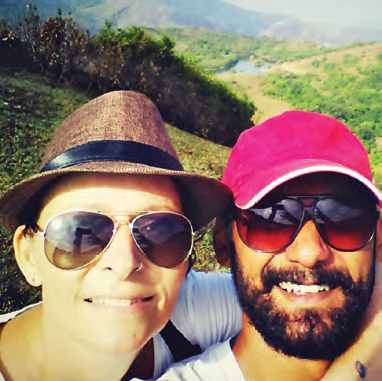 Ravi is a Punjabi, born and brought up in Kochi and is as much a Malayali in all aspects other than his ancestry. Cristelle is half-English and halfSwiss and came to India as part of her aspiration to work with the International Committee for the Red Cross. She fell so much in love with the work she was doing with the children here, she decided to stay and started a charity organisation "Dil Se". Ravi and Cristelle bonded over the work they were doing with the children of Dil Se and a shared love for up-cycling old furniture and pieces.
The couple had their first date in Kashi Art Café in Fort Kochi on January 28, 2007 and two years later on the same day, they got married. The civil wedding took place in Edapally and they drove off with a "Just Married" sign and cans trailing behind them and had the police stop and alert them of 'something' trailing out of the car! This was followed by a party with the children of Dil Se who celebrated the union of their favourite people with music and dance. Six months later, they had a Gurudwara wedding in Thevara followed by a beach party at Cherai.
When asked about any cultural shocks, they said, "We met as independent individuals and bonded over our shared values. Any difference we may have had was talked through way before we got married and it has never come up later on." Their kids are being homeschooled so they have the option to travel as a family and also never miss a chance to go visit Cristelle's mother in Switzerland whenever it becomes possible.
BETWEEN HARYANA & KERALA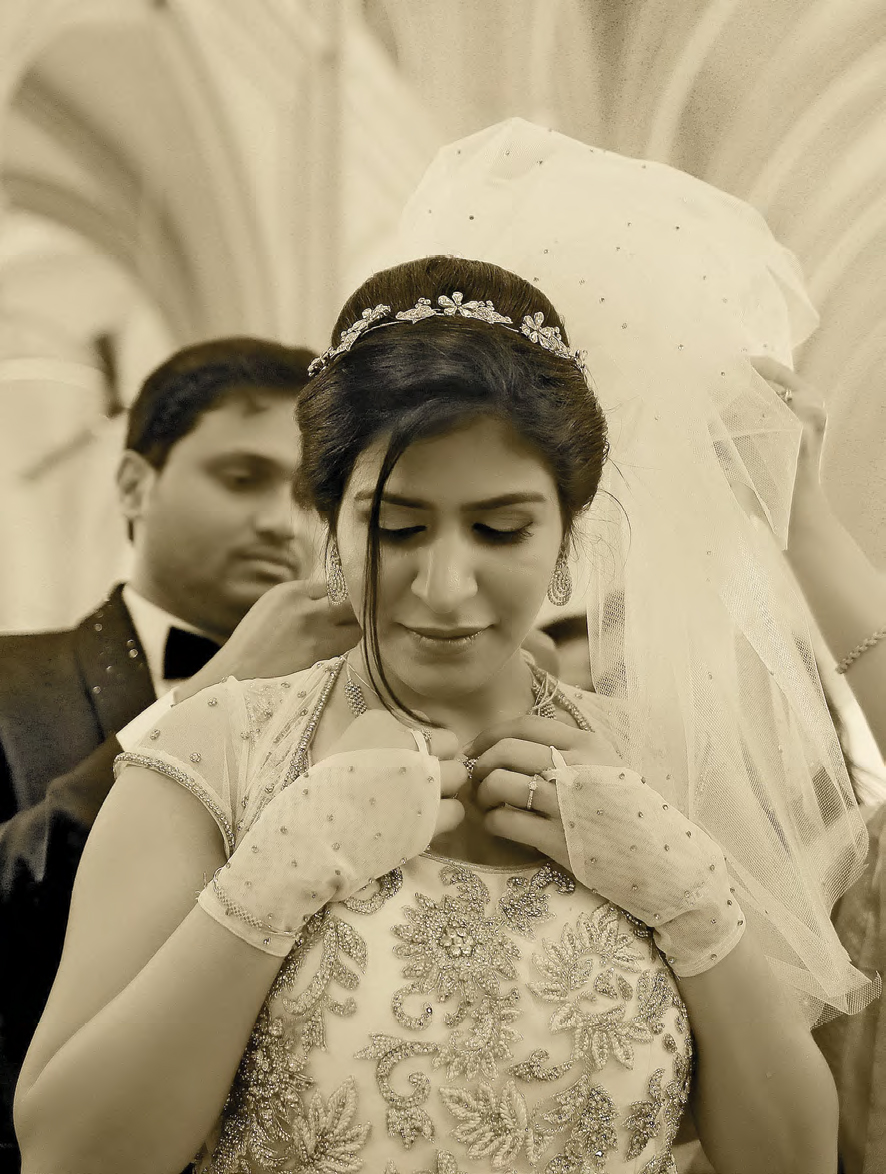 Sony Joy | Anisha Malik
She grew up in Hisar, Haryana. He grew up in Trivandrum, Kerala. She studied in BITS, Pilani. He studied in College of Engineering, Trivandrum. Both engineers, they regard Angel List as the reason why they found each other. Sony and Anisha got married recently and it was the happy ending to an office romance. They met each other when Sony conducted Anisha's phone interview for an opening at his company Chillr.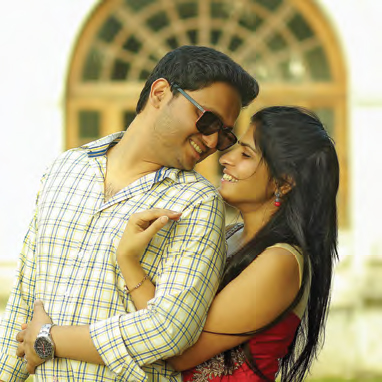 Anisha landed the job and in the subsequent months of working together, they became just more than friends and colleagues. Presenting the prospect of marriage to their parents was a scary thought. They differed in everything from mother tongue and lifestyle to state and religion.
But they managed to take both their parents into confidence. As for the ceremonies, they had a Hindu style engagement in Gurgaon and a Catholic wedding in Thrissur. Funnily enough, Anisha always used to fancy a church wedding, wearing a gown and veil all her life! They both came from very different worlds and when asked about making inevitable adjustments, Sony said, "We did not try to change anything in each other and never would want to. The whole point of falling in love with someone is lost as soon as you start expecting the other person to change. Anisha continues to be a vegetarian but she has started cooking nonvegetarian food for me, not because she was forced to, but because she wanted to. Similarly, I continue to be an atheist but I don't mind going to a temple or a church if she feels like it on a particular day."
RAJASTHAN TO KERALA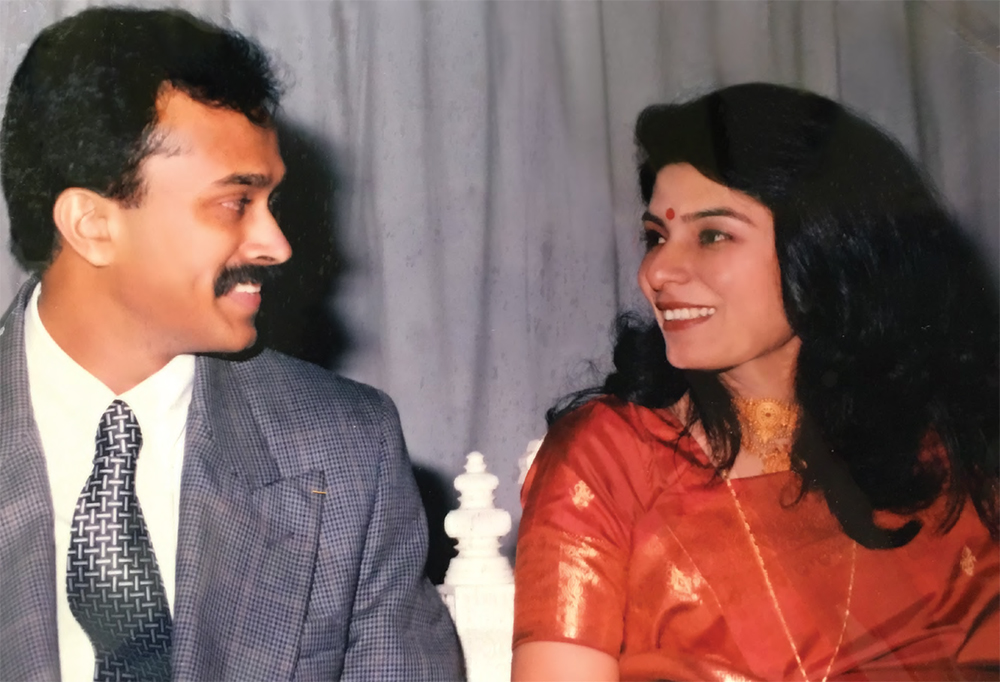 Sanju George | Anubha George
They met. They clicked. They fell in love and got married in six months. We are not easing you into a movie plot. This is the story of Sanju George and Anubha. Sanju is a psychiatrist of Malayali origin while Anubha is a journalist from Rajasthan. They met through common friends in Bangalore and the connection was instant. The one phrase that can sum up their meeting and life together is "if it's right, it's right".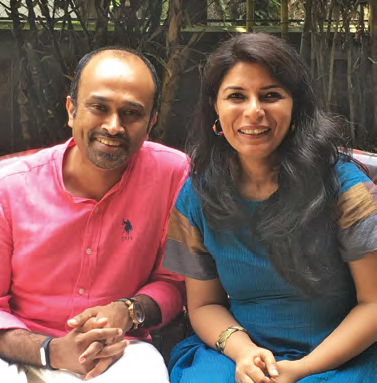 Luckily for the couple, both their parents were positive of their relationship and they had two wedding ceremonies – a traditional Rajasthani wedding in Udaipur and a Church wedding in Kochi. The couple moved to UK later, where he worked as a psychiatrist in Birmingham and she worked in BBC Radio One and they moved back to Kochi recently when their daughter was born. Being from two different zones of the country never really mattered to this couple. In fact, Anubha's love for Kochi and the Malayali culture was their main reason behind settling in Kerala.
The highlight of being from different roots is that the whole family is exposed to a lot more and their perspectives are more balanced. The children, Rahul and Juhi, get to learn multiple languages, celebrate festivals from Onam to Diwali to Christmas and they get to travel around a lot, visiting extended family. Sanju and Anubha try and ensure the children are imbibed with all aspects of their heritage. "Any relationship has the chance of either working out or falling apart. It depends on the people in it. If it feels right to them, it probably is right for them. More than the culture, what matters is whom you love and want to spend your life with."
PALA-LEGAPIZ STORY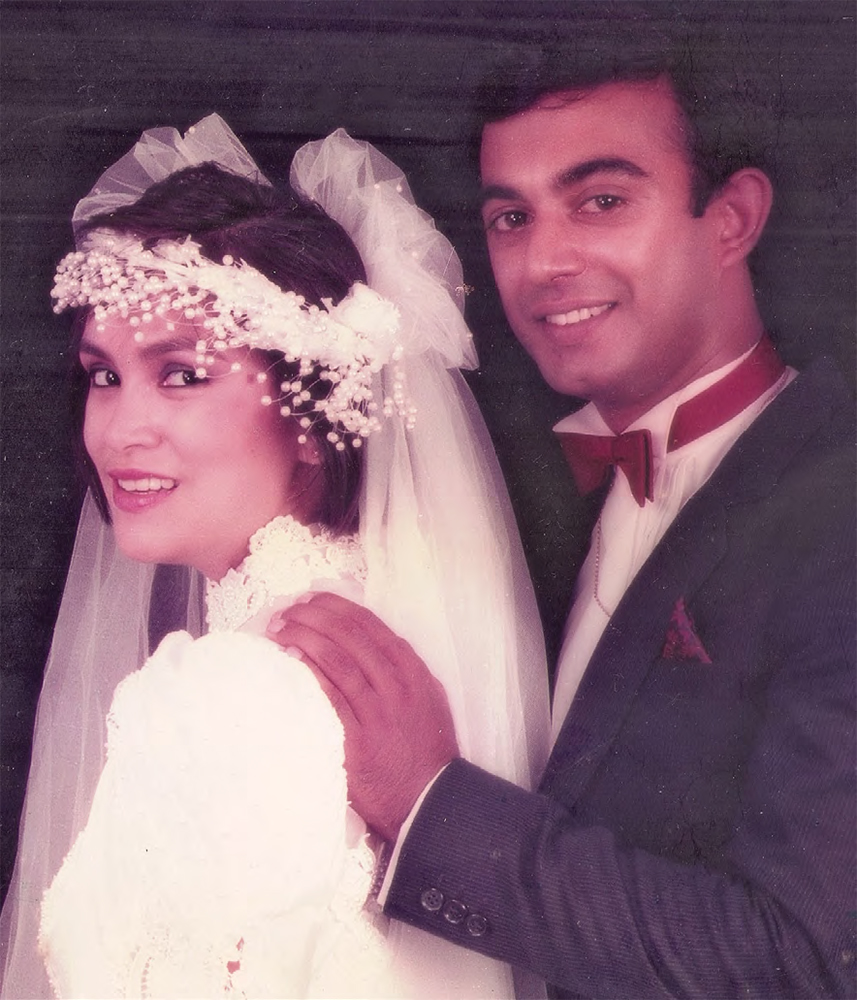 Rose Kuruvinakunnel |Jacob M Kuruvinakunnel
Conversing with Rose and Jacob, one really wouldn't know how to best do justice to their story within the word limit, while including all the anecdotes they shared. With nearly 30 years of happy marriage on their side, they are a couple who can say "been there and done that" to every possible relationship goal. Jacob is from Pala, Kerala while Rose is from Legapiz, Philippines. They met and fell in love while studying hotel management together in Switzerland. Although they were born in different countries, they had similar family backgrounds and were of the same religion, which made things a little easier.
Jacob's family easily agreed to the marriage while Rose's mother had some doubts initially, which were cleared after meeting Jacob. On September 3rd 1988, Rose Mary Bernadette Bailon and Jacob M Kuruvinakunel had their church wedding in Meenachil, Pala. Rose and Jacob have also been business partners for years, running the Old Courtyard Hotel in Fort Kochi and a hotel called The Beach in Kottayam together. Their daughter Caroline also joined them in the business, while their son Mathew works in a financial company in New York.
Jacob and Rose grew up with similar values and instilled the same into their children, to always be polite, to respect elders, to read lots and keep an open mind. When asked about adapting to their spouse's culture, Rose said she found the food, people and the inquisitiveness to be the hardest things to get used to.
While she has learned to cook and eat, there are still moments when the inquisitiveness seems like borderline rudeness. She has mastered the art of saying "I am from Thevara" in a surprisingly local accent, when asked where she is based out of. Jacob says that anyone looking to marry someone from another culture should have the courage to stand up for their spouse, even among your own extended family. Rose says that difficulties are bound to pop-up, but keeping an open mind can make any feat easier.
MUMBAIKAR TO DELHIITE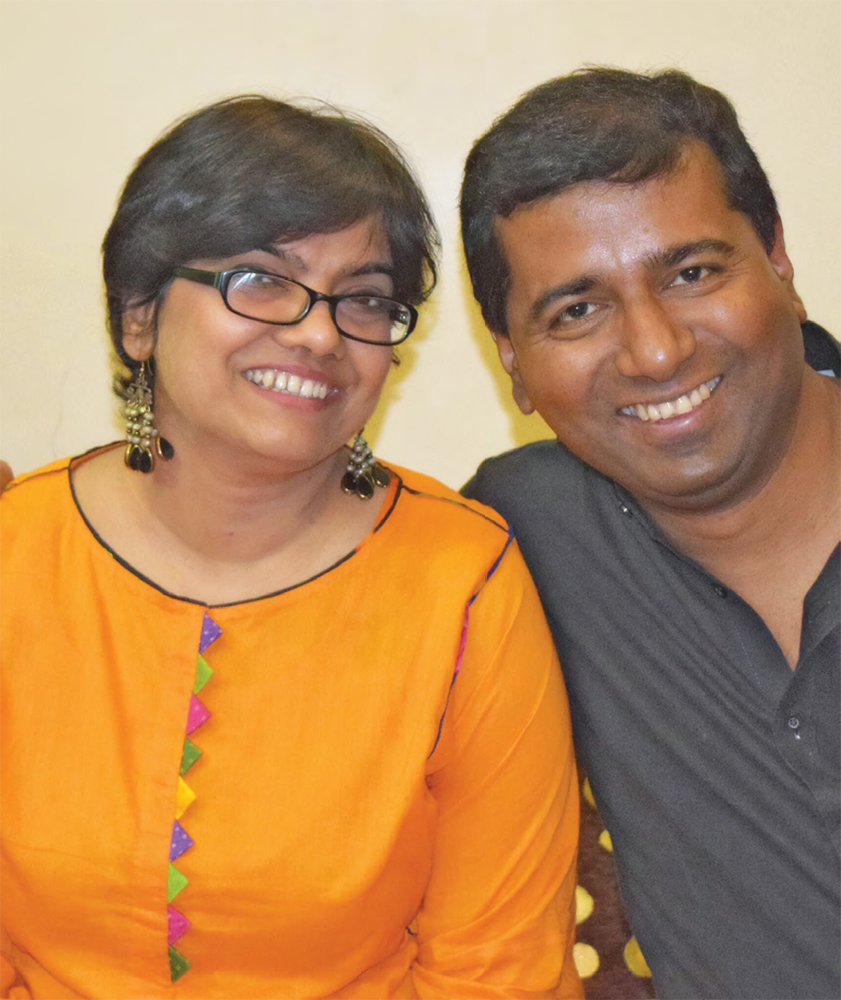 Pallavi Rao Navrekar | Rahul Navrekar
You know how sometimes people have such spellbinding stories, and you think "Wow. That should be a movie"? Rahul and Pallavi are people who live such a celluloid-qualified plot. Rahul Navrekar is a successful e-commerce entrepreneur, ex-CEO of NDTV retail, or as the media dearly describes him 'Pehelwaan entrepreneur'. Pallavi Rao is Delhi's favourite voice, one of the capital city's most talented RJs. Rahul who grew up in the slums of Mumbai, was a man who was never scared to dream, and in 2000 when he met Pallavi online, he remembers the long hours they used to spend chatting via instant messaging. "I guess when you meet the right person, you know" – A phrase I never hoped to rephrase, for love has it's mystical terms.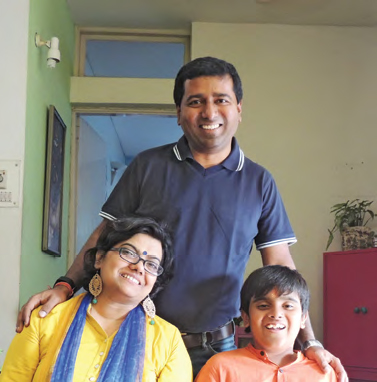 Rahul moved to Delhi for love, to tie the knot with Pallavi. He took her home and Pallavi shared a beer with Rahul's parents. His dad took him to the side and said "Ladki sahi hai, lekin beer acha peethi hai"(Nice girl, but she drinks quite a lot of beer too). Rahul lost his job on the day of their wedding, but this couple never took no for an answer. Soon, Rahul's career took off, and Pallavi became one of the city's best RJs. In the next two years, their son was born. Life was great, but unpredictable. Pallavi was diagnosed with Mysthania Gravis shortly and she lost her voice. "She was strong. I remember when the doctor told her that she probably won't speak again. She put on a poker face and said; I will go back on air". And she did. Their collective will power and love for each other won fate over. She fell sick again last year, for the third time, on her birthday. In the hospital room, the couple launched Pallavi's book, 'ICU love stories'- words written with love, for the love that never left her side. Some of us have stopped believing in the miracles of life and the power it has in fixing all that breaks. For this couple, it is love and a lot of it.