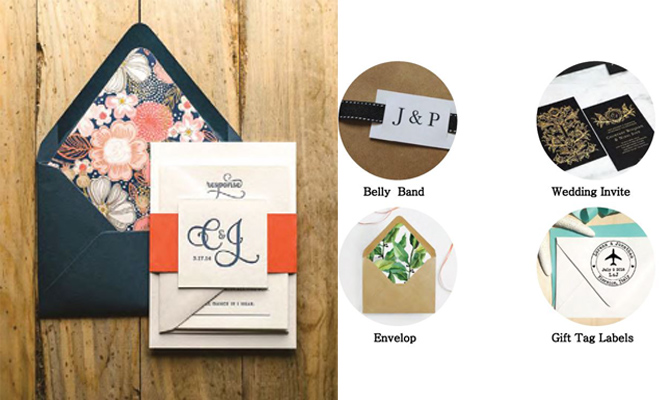 SAVE THE LAST DATE FOR ME
|
You may have a wedding date fixed in your mind, but looking for the best stationery is quite the challenge. Here are a few ways that make your invitation perfect!
WEDDING INVITE
The trickiest part is designing your invite. With so many options these days, you can go for classic white invites with calligraphy, but printed invites with flamboyant prints are in. If you are on the animated side, the iconography wedding invitations are in and there are many people who loves putting cartoons in their invites.
ENVELPOE LINERS
Get creative with the inner flap designs. You can opt for a photo liner, a design liner or even a text liner. It's something that gives an extra oomph to your solid colored envelopes. You could use this for pocket fold and layered envelopes. Stick to a print that is coordinated with your wedding and something of your taste.
THE BELLY BANDS
These are in from ribbons to strings. Currently, the belly bands with gift band labels with the couple's monogram are in. With belly bands, you can keep your components of the invitation together. Whilst with ribbons, tie your invitation and other favors and gifts and make it look naturally pretty.