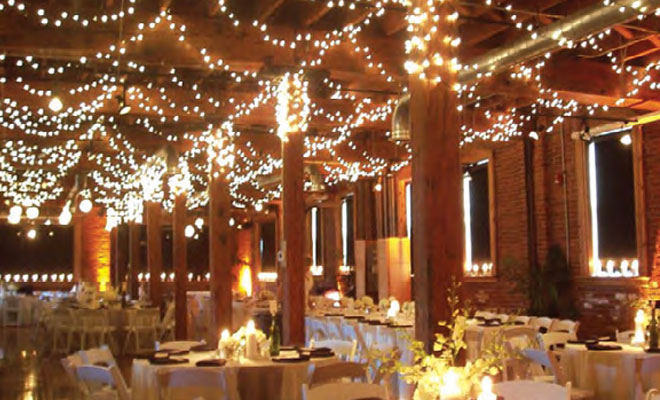 LET THERE BE LIGHT
|
Some great lighting tips to light up your wedding.
Text: FWD Media     Photos: Various Sources
Though, one of the most important details for a wedding event, lighting is frequently overlooked. You pay attention to the decorations to cover the tables, walls and everywhere in between, but not on the biggest influence on the atmosphere of a wedding reception: how the space is lit. However recently couples have begun incorporating many different lighting options to add to their wedding decor and set the mood for their guests. And no, wedding lights does not mean flipping on the light switch. The right lighting creates the perfect mood and when done well, the right lighting can make everything, right from the bride and the groom to the crockery, look better. We bring you a list of lights that you could incorporate to add to your wedding.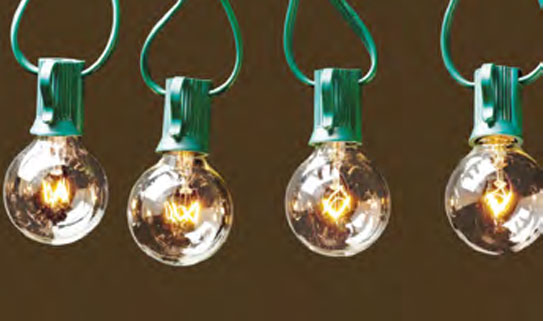 Globe String Lights
Globe string lights offer a classic, distinctive look for weddings. You could use them outdoors, in tents and backyards. Globe bistro string lights liven up outdoor dining areas. The globe string lights come in various bulb sizes and styles ranging from round clear glass, Edison pearl finish, or vintage multi-color globes.
Curtain Lights
Curtain lights are a dramatic way to add backdrops at your wedding event. They let you easily light up space as tall as 10 feet with a cascading wall of light. Display behind the bride and groom table at a winter wedding or accent the wall where the couple stands, as they say, their wedding vows. Curtain lights help you create charming and lasting impressions at your wedding.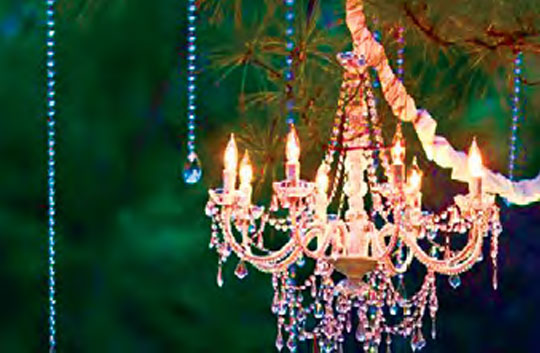 Chandeliers
Transform your ordinary wedding hall into a magical ballroom with a wedding chandelier. Sparkling crystal and glass chandelier light will bathe your guests in elegance. Crystal wedding chandeliers create a regal effect when hung from the ceiling over the dance floor or used as a focal point at an outdoors gathering.
Candles
Add romance to the setting with some elegant candles. Light up the night with candles of all sizes with our tea light, pillar, and taper candles in white or ivory. You could also use flameless LED candles that give the appearance of a warm dancing candlelight and are safe to use anywhere. Add that added elegance to the wedding with great candle accessories. We carry votives and candle holders for any atmosphere, as well as vases, wine bottles, and chandeliers.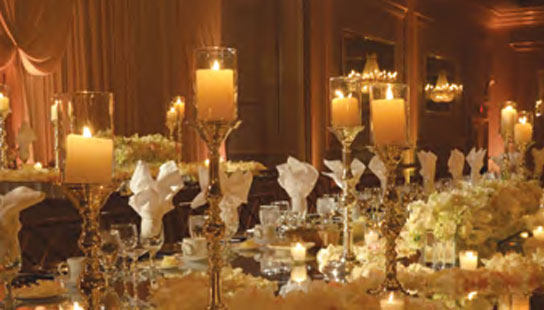 Centrepiece lights
Bring warmth to your centerpiece with Centerpiece Lights. Perfect for providing soft ambient lighting, you could use a variety of containers and candle types to add a unique glow to your focal point. Decorative glass vases, chalkboard vases, and decanters provide the perfect vessel for candles or flowers. Add a modern flare with fiber optic centerpieces or create a more rustic atmosphere with a set of hurricane lanterns.