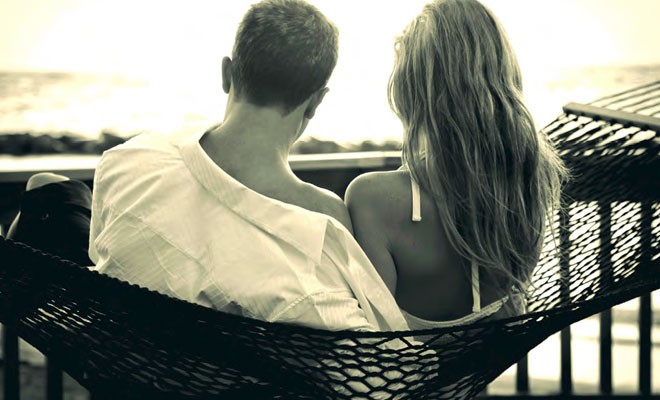 Careless Whispers – Relationship tips
|
Everyone dreams of a passionate wedding night and honeymoon, but the fact is, real life ends up being much more boring than a fantasy for many couples. These tips might help you have an easy consummation.
Be romantic
Nothing can work out without romance. Even though, the day might have been tiring, try to infuse romance. Sweet whispers and pleasurable touches could be the ice-breaker.
Talk
You may talk about how happy you are to have married your spouse. Hugs, pecks and kisses on the neck can do the charm. Take care that you do not jump into things. You do not want to mess up things do you? Talk about your desires; about what you want todo in life, what you like, what you dislike. The key is to finding the perfect expression of love, and knowing your lover. What actions send the message to him or her that you are in love?
Do a little experimenting, but don't go crazy
Most people get excited about on their first night and vacation, your inhibition naturally fade away. Go slow when you are on it. People like it easy first. Don't go overboard and change every aspect of your usual self.
Get a little dirty
Scented candles, sexy lingerie, sex toys and sexually arousing music can do the trick. Talking a little dirty could be the icing on the cake. Talking seductively or moaning during the talk is no cake walk. Adding few sexy lines in between conversations could be a major turn on. Nibbling chocolates, strawberries or grapes could entirely change the mood. Try playing some naughty games where in you can challenge each other, and the one who loses could lick the whipped cream off each other.
Not too much pressure.
Honeymoon or first night is no indicator about how good you are in sex. Few things take time. Since, most of the times it is for the first time, be slow and do not put much pressure. Take care, not to get exhausted after your sex sessions! Give each other some time and space  to relax and do some talking in between. Do things that are pleasurable, like taking baths together, massaging
each other, or having long make-out sessions.