Raymond – Made to Measure
|
For the biggest moments of your life, never settle for the second best. Choose Raymond.
Clothes don't make the man, but what you can't deny is that they make the man look great. You have always been the well-dressed man who knows the fun in having a few pretty heads turn or making a few hearts flutter. Wouldn't you on your special day, want to be at your charismatic best? As you walk down the aisle, holding hands of that beautiful woman you love, wouldn't you want to look the complete man? Raymond-Made to Measure is just the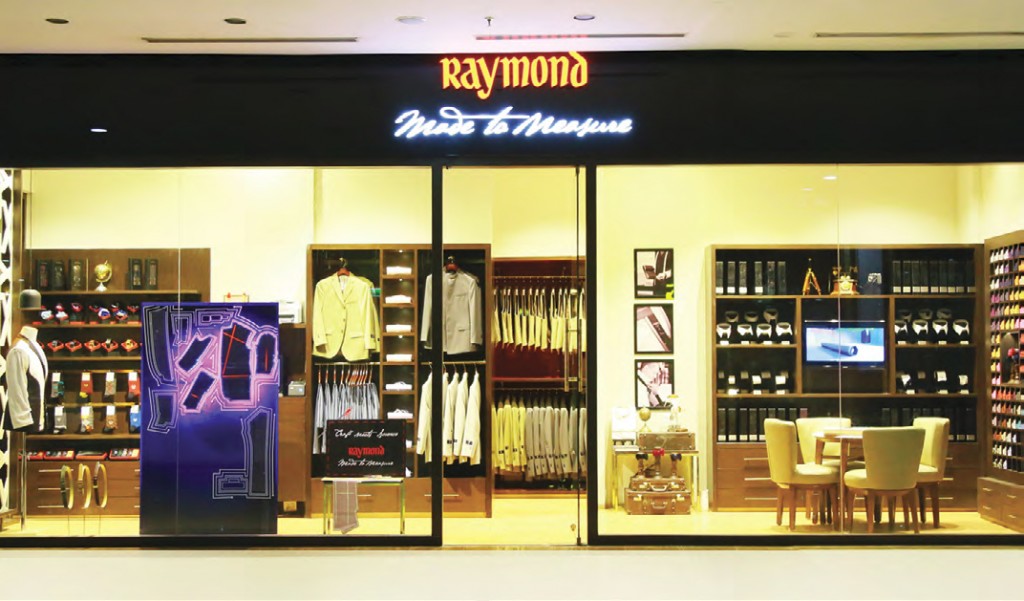 right place to gift you that dapper look. Raymond Made to Measure is a unique service of premium clothing from the house of Raymond-The Complete Man. This luxury service allows the discerning customer to personalize their ensemble, adding their own personal taste to the quality that Raymond delivers. Just like an exquisite craft, Made to Measure is the labour of love between art and technology. A combination of style advisory, a high degree of
personalization and a readymade finishing process that combines to create the perfect wardrobe solution. It brings the best of both worldsthe finish of readymade and the fit of personalized tailoring.
The perfect Fit
At the Raymond Made to Measure store, the consultant understands the core needs of a customer in order to create a personalized style for his   shirt, trouser or jacket. The consultant carefully observes and assists the customer on every aspect of styling, such as choosing the right kind of lapel, the appropriate cuffs and so on. Once the decision on style has been  established, the customer is given an assortment of fabric swatches and an array of style to choose from. A master tailor then takes precise measurements and gives the closest try-ons. Once the measurements  are recorded, the pinning is done according to the body to create the perfect silhouette of the garment.
To achieve absolute perfection, photographs of the customer are recorded from different angles in  order to capture the details of his fit, posture and walk.


The team then records the customer's measurements into a database that provides him the convenience of placing future orders from any Raymond Made to Measure store. The customer's details are sent to an exclusive garment crafting facility where individual fabric pieces are precisely cut by laser. The fabric then undergoes 150 machine operations over a period of seven days to create a unique signature garment. From fusing collars and lapels at regulated temperatures to careful blending of canvas, each process ensures the highest standards of quality for the customer's personalized garment. Hence, perfect fit and an edge to every customer style are guaranteed. The
garment is delivered at the stipulated date with the exclusive label defining its rich trademark craftsmanship bringing out the sartorial elegance in every man.
Always in Trend
Made to Measure option is available in both Spring-Summer and Autumn- Winter collections in a product range that includes stylish trench coats, classy bandhgalas, dapper tuxedos, waistcoats, blazers as well as suits and jackets. Formal and casual shirts and trousers are also an integral part of the product offering. The final product comes personalised with the initials of the wearer. Other unique offerings are genuine leather products such as wallets, key holders, mobile covers, baggage tags, etc which can be personalised with the owners' initials. Apart from the garments a host of accessories is available at the store to  complete the final look. One can select a complementing tie, pocket square, cufflinks, socks or belt from a wide options readily available at all times.
Dressed in Regality
In spite of a very high degree of personalization, the final product comes at a very competitive price comparable to any ready-made brand of menswear. For example, one could get a Made to Measure bespoke suit starting at Rs 15000 and shirts starting at Rs. 1800. At the same time, the brand also offers a Chairmans' Club Collection of premium garments made with the finest fabric suited for a man of stature.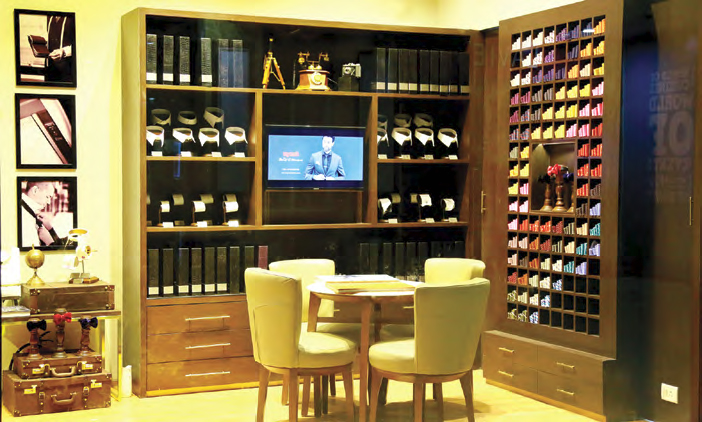 Today, Raymond Made to Measure has over 89 stores in more than 20 cities. Its latest swanky and exclusive  showroom at Lulu Mall, Kochi already has a growing set of loyal customers who swear by the fit, finish and fashion
that Made to Measure delivers. So for your wedding day, walk into the store and walk out knowing that you shall be dressed to kill.
"Made to Measure blends a great product with great service. They explain the finer details of sartorial style and elegance and give you great advice on helping you possess shirts and suits of immaculate style and exact fitting. They give a clearer meaning to 'tailored ' clothing and helps you curate a wonderful wardrobe for all occasions." says Rajesh Nair, Director, Ernst & Young LLP, a Made to Measure Loyalist.
Text: FWD Media        Photos: Raymond