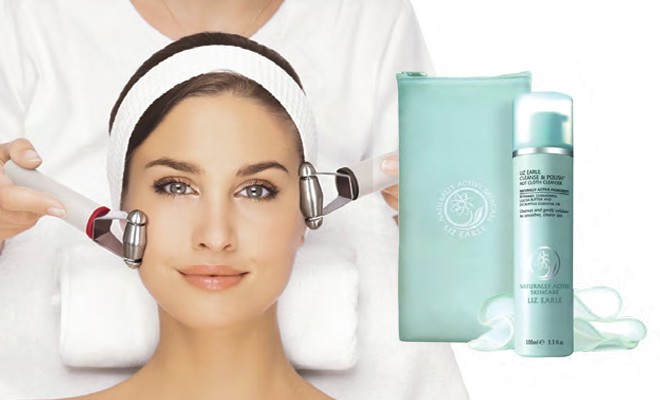 Polished to Perfection
|
For your bridal look, perhaps it's time to polish your skin to look radiant.
Professional Peeling
Professional peeling is quite crucial for skin rejuvenation. When you peel your skin it helps in getting rid of the dead skin cells and helps to create the ideal condition for effective nutrition to the deeper skin layers. Microdermabrasion, also known as skin polishing, is the ultimate peeling solution. It's a treatment that is suitable for every skin type. This way you skin look rosy.
In this process, microdermabrasion helps in exfoliating, polishing and increases the lymphatic drainage of skin. A gentle vacuum is brought to your skin. It's in contact with crystals and helps remove the top layer of dead skin. It can help treat skin condition such as acne, black heads and rough skin. For your wedding, you would love to look absoluetely flawless in your wedding couture and wouldn't want the blemishes to be noticed on your skin. This procedure is not only for the face but the neck, back and hands.
Quick Facts
The process takes about 30-45 minutes and it's just like a facial. Only a few sessions are required.
There may be temporary redness after the session.
It can be used for skin rejuvenation, hyperkeratosis, sunlight and age damaged skin, stretch marks and scars.
When you sign up for the procedure, stop all applications two days before the treatment.
You have to use sunscreen regularly before the treatment.
After the treatment
There may be a few after-effects such as irritation for one to two days. It's necessary to avoid sun exposureafter the treatment. Use a sunscreen regularly with SPF 30+. You may have to avoid saunas, steam, sunbathing for seven days after the procedure. You can wash your face eight hours after the procedure, after a gap of three weeks between the sessions.
What are some other alternative treatments you can look in to make your skin look more rejuvenated?
Dermal Fillers – the pores and scars in the skin are cleared and lifted by injection. Tricky for Indian skin though.
Laser resurfacing – Laser rays are used like fillers to clear pores and scars. The procedure has been around only for a few years and requires multiple sittings.
Botulinum toxin – commonly known as Botox and a favorite pop culture topic, it is injected just under the skin to make the muscle flaccid and hence removing wrinkles.
Some chemicals that can do wonders to peeling your skin?
Tretinoin – it is a vitamin A derivative that slows skin growth. The skin will feel fresh and rejuvenated. Glycolic acid – used as a skin peeler. This chemical peeling will take off the old cells and bring the newer ones to the front.
A tip for the bride to get their glow the natural way?
Do not try crash dieting, it will make your skin sag and it won't be taut, you will naturally lose the glow.
Text: FWD Media          Photos: Various Sources