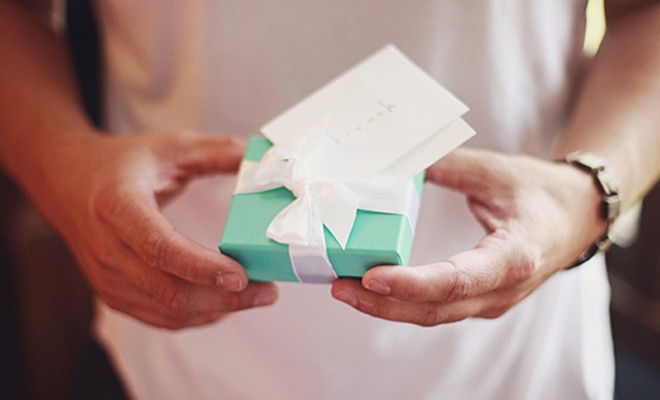 Meaningful Pre-wedding Gifts
|
 A few things you can do for each other before you tie the knot
Imagine how nice it would be if your fiancé could wake up feeling special on her wedding day. Irrespective of whether the gift is expensive or something flimsy, all you have to care is whether she would like it. If your plan becomes a success, she will kick-start her day with a heart filled with positive vibes.
How about a tik-tok?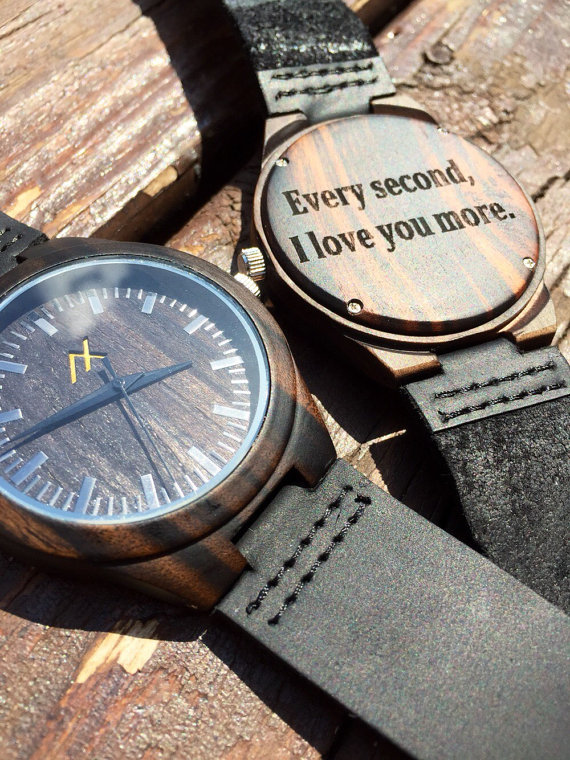 Time and tide wait for no man. Now is your time to decide what to present to your bride. A wrist watch or a vintage ticker can be a symbol of 'promise.' It might sound cliché but think about it. Make it special. If you put this watch in a cute little box next to her pillow along with a personal note which reads, "Since you wanted us to be together forever, it begins at the moment when you take a look at the dial of this watch. See you at our wedding," don't you think she will wake up with a smile?
Honeymoon to Hawaii?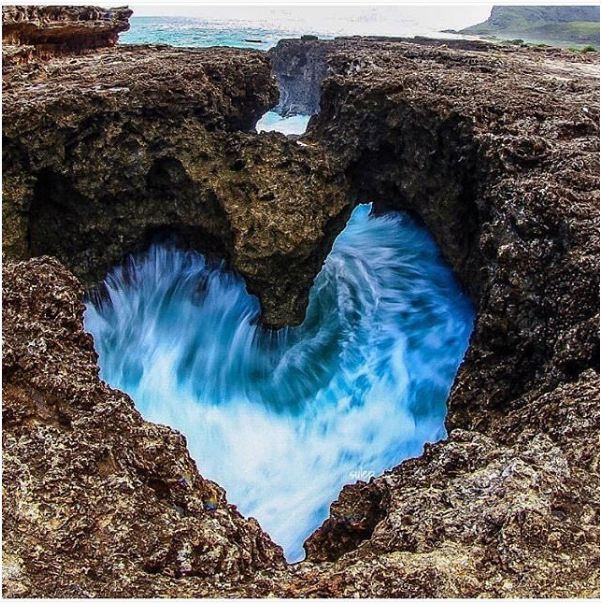 As much as you would like to make honeymoon plans with her, wouldn't it be amazing if she wakes up to hear that the canceled honeymoon plan to her favorite destination is back on? Whether it is Goa or Hawaii, if you can afford it, make sure you book your tickets pre-hand. The best you can offer is an adventurous maiden year filled with splendor. Let her run into a pretty envelope containing the tickets while dressing up or if that is difficult, make sure you give her a waking call to deliver the news.
Fan of photo decors?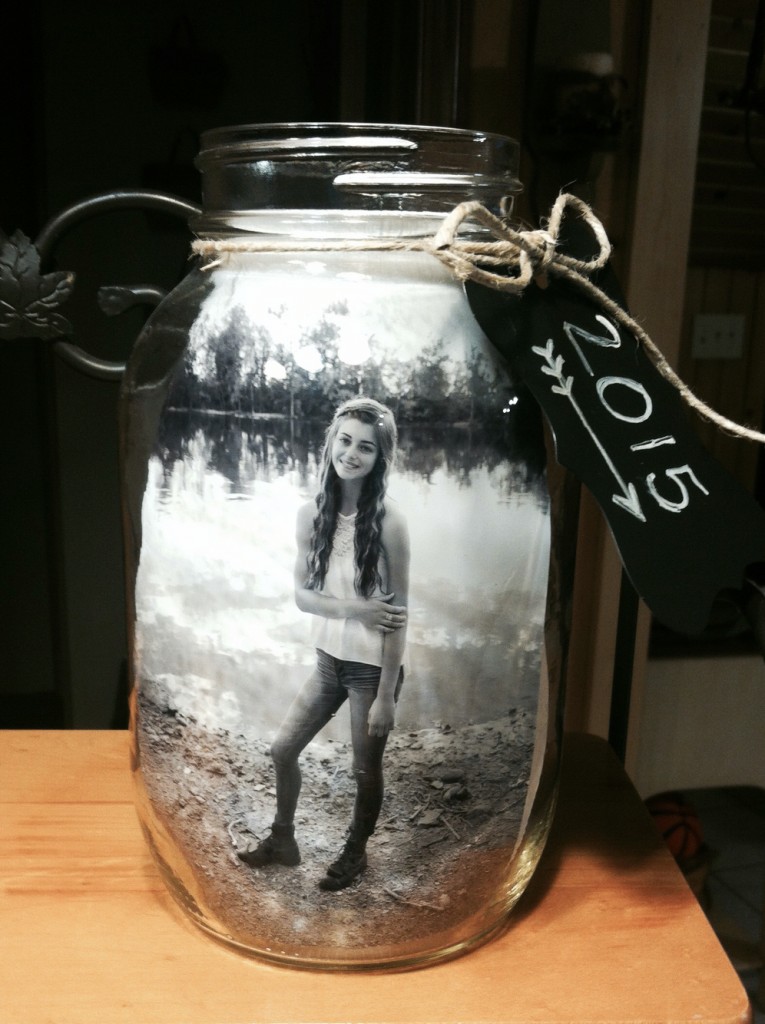 Does your fiancé have a picture of you both in her gallery which is her personal favorite? Flick that picture and turn it into an amazing portrait which could be a part of your living room gallery. Make sure you wrap it up in beautiful art paper and have someone deliver it to her at the doorstep while she is getting herself ready for the wedding. If she knows you too well, then she will definitely understand that you are thrilled about the wedding just like her. If you guys are just getting to know each other, then she will think that you are trying your best to know her better.
How about a personalized cartoon?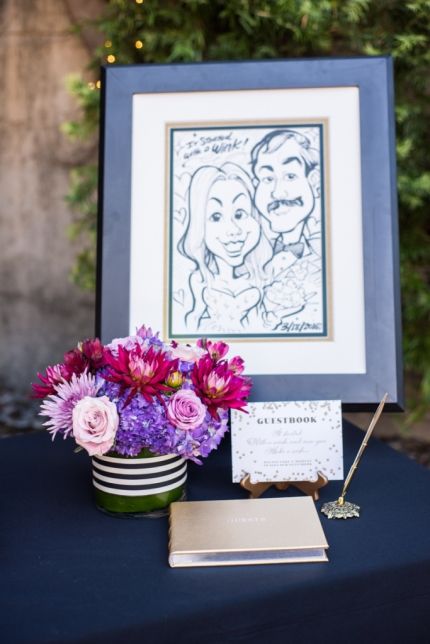 Create a funky cartoon of you and your fiancé accompanied by a funny quote that will lighten the tension in her mind. Maybe something like, "You are going to adopt an overgrown child who cannot be handled by his parents anymore. All the best!". If you want to make it extremely colorful and funny you could try a Tom and Jerry cartoon with your faces and a quote saying, "Let's weave a love story like that of Tom and Jerry, they can never live without each other." This cartoon will deal with her pre-wedding stress bring her some peace of mind.
10 things I love the most in you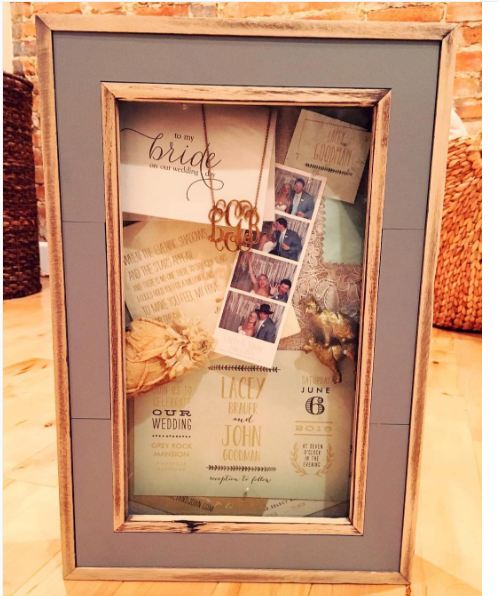 Leave a box with ten rolled chits listing ten things that you love the most about her besides her bed. It sounds a bit cheesy and old school, but like someone once said, as long as its romance being a little cute and cheesy won't do any harm. These ten things should not be noticed by anyone but you. This deed of yours will tell her that you observe her very well. It will also send a message to her that you will appreciate the person she is and will never force her to act normal. Now you might probably be thinking what the bride will give in return. A quick DIY hack! Take two post ids that stick properly. Write "Hell" on one and "Yeah!" on the other and stick those on each of your footwear. While the wedding is about to take place, lift your gown a bit and show this to your groom. Believe me, he will burst out laughing.
Words by Lakshmi R           Photographs from Various Sources