The best 4 Wedding Hairstyles
|
Whether you wear a saree or a dress, check out the hairstyles of the season to pull off.
SIDE BRAID BUN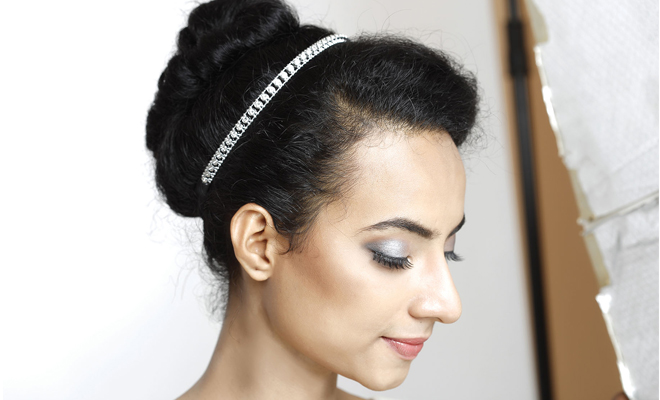 The side braid is a romantic hairstyle that's perfect for an outdoor wedding, especially if you would like the breeze to be felt on the nape of your neck. After blow drying your hair, spray it with John Frieda frizz ease and make a side partition. From the wider side, start braiding the hair from the side and continue till you reach the other side right behind the ear and then braid the rest of the hair in a long plait. To keep your hairstyle the way you want SprayLoreal'sElnett hair spray. Your side braid bun will look perfect.
Sachajuan's Ocean Mist
Bumble Bee Styling Cream
BEACH WAVE WITH MESSY BUN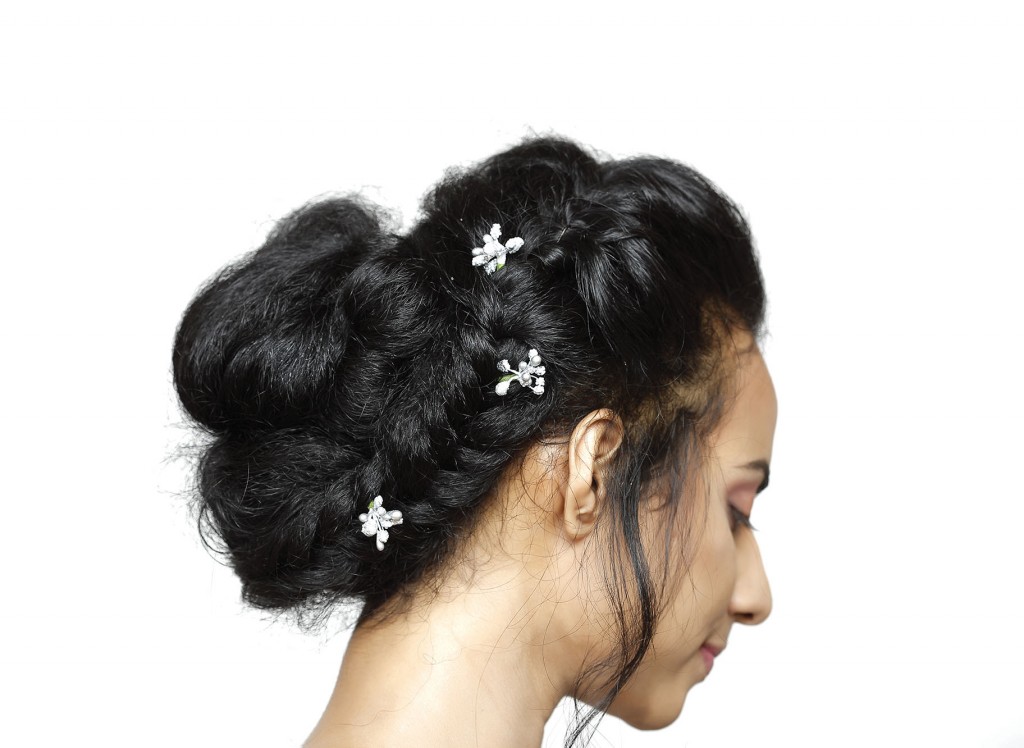 If you want something cool and casual then there's the bun. Take a side partition and braid one side (the longer one) starting from the centre into a long braid. Take the back hair, tie into a pony and apply Bumble and Bumble's styling cream after which take thin strands and curl them. Take these strands and pin them in a loose messy bun. Take the braid and pin it around the braid. Leave a few strands in the front. Spray your hair with some Sachajuan's Ocean Mist to make all the hair strands stay in place.
Tip : Get a really good teasing comb, it gives volume.
Loreal's Elnett hair spray
John Frieda Frizz
FORMAL BUN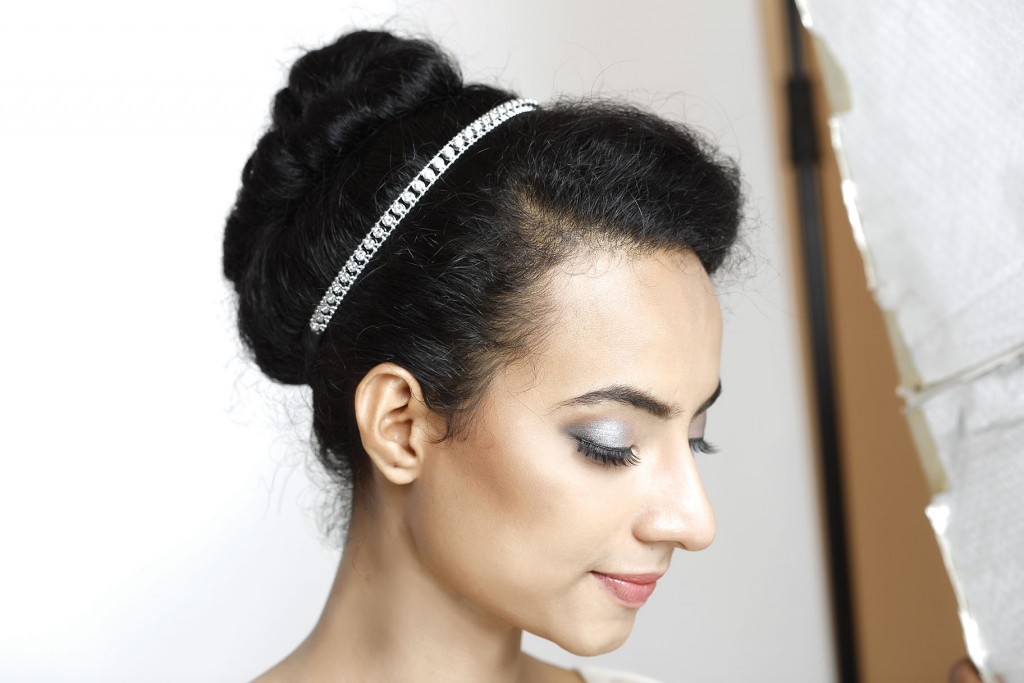 Take a side partition from the front and separately clip it. Take the back hair and tie a high pony. Braid the pony in a French braid, while braiding remember to pull out the braid slightly from both sides after both sides. Then continue till the whole braid is done. Pin the whole braid like a long bun and secure from all sides. Take the hair strands from the front and back comb it spray it with Christoph Robine's volume spray and then twist it so that it forms a puff. Pin it on either sides. Place a tiara to complete the look.
Bumble and Bumble's de mode hair spray
Vidal Sassoo's Volumising mousse
BLOW DRY HAIR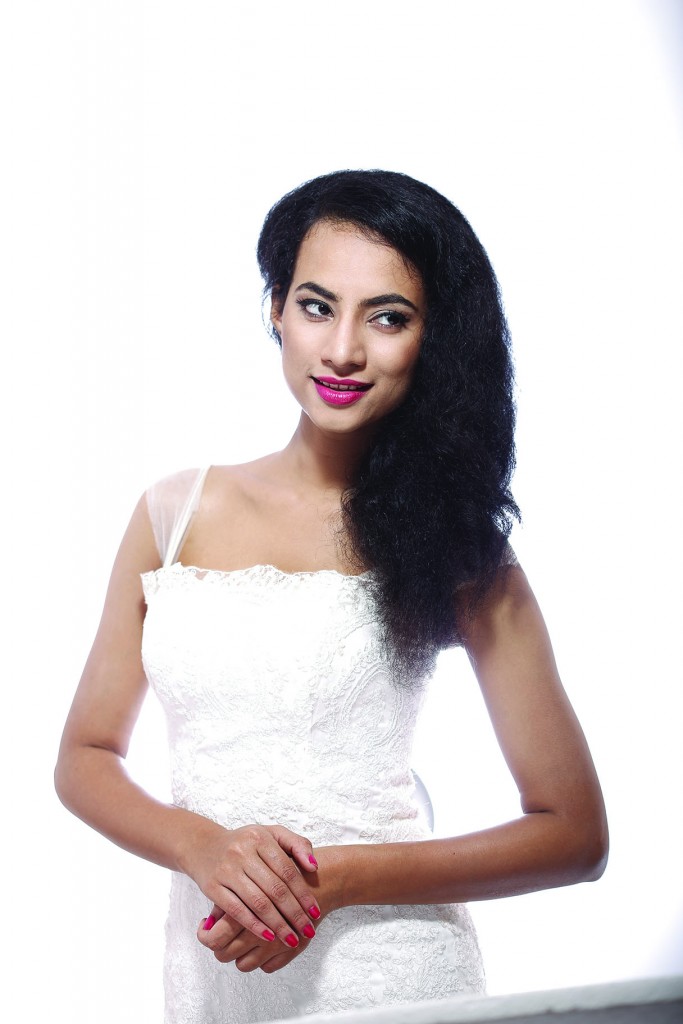 The classic, simple yet elegant hairstyle, blow dried hair. Though it's done in many places here are some tips to pull it off perfectly. Remember to get the right hair products , you can start by applying Vidal Sassoo's Volumising mousse and then straighten the front with a slight curl outward. Curl the front hair and pin a few strands to frame the face with the curls. Leave rest of the hair open make sure the hairis curled inward at the ends. Set the whole style with  Bumble and Bumble's de mode hair spray.
Tip : Don't overdry your hair, because doing so will lead to serious damage.
John Frieda Full Volume Hair Dryer
ChristophRobine's volume spray
Words by BlessyChacko       Photographs by Toonus