In Blossom – Weddings and Flowers
|
The winds whispered the thoughts of a young bride, who was taken back in time with her memories of flowers.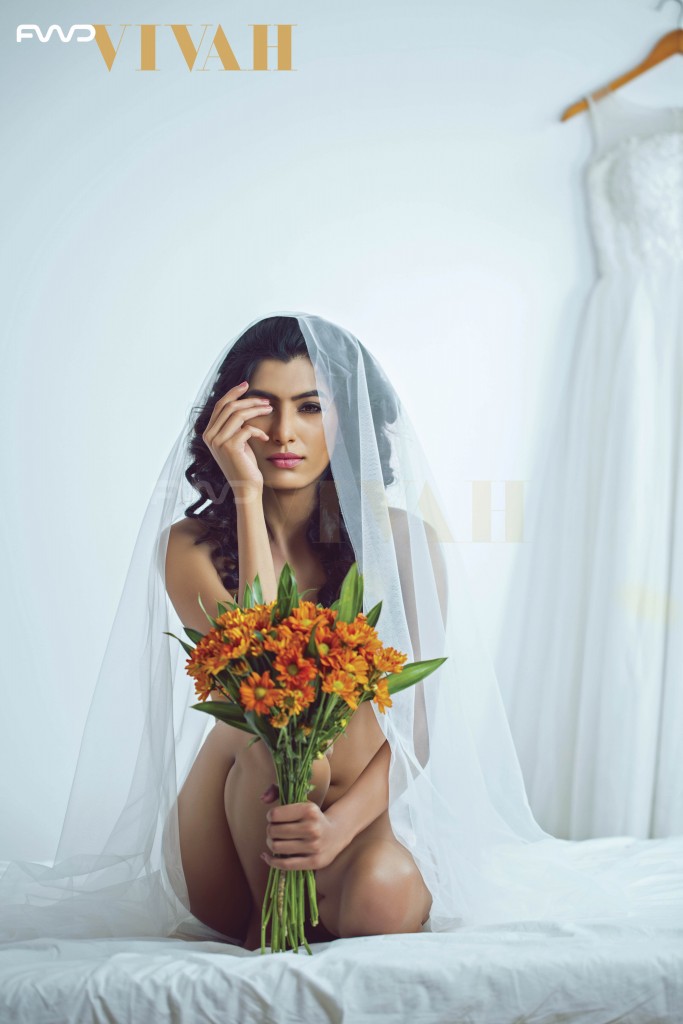 Beyond a veil are her eyes, defiant to superstition. A wedding ago, she caught the bride's bouquet and everyone broke into loud cheers. "She'll be the next one, " and she was. Hesitant, she was, to glance over her dress, for it already stirred a few jitters. Until a few more hours before she walked down the aisle. "Time will tell," she said to herself as she held her bouquet.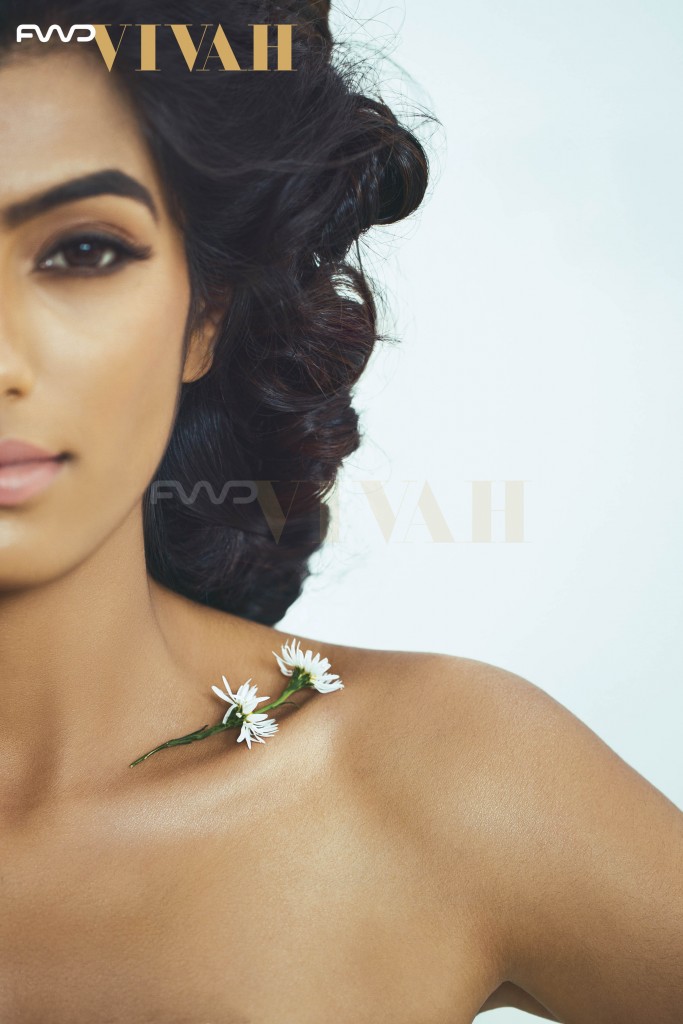 The marigold orange's hues took her back to those bus rides with her grandmother. Squeezed onto the corner of a bus seat, she loved how the raindrops trickled down B the rusted bars onto her "wellread" palms. Every time the bus passed through the flower market, the orange jaminthi flowers strung up in neat rows caught her eyes. In her grainy voice, her grandmother had once said, "To gather orange blossoms took on the meaning to seek a wife." Her grandmother had a certain fascination for flowers. Amongst her vintage sepia photos, her grandmother held on dearly to a corsage she wore for her dearest friend's wedding. Though it was wilted, there was a faint trace of its scent that evoked memories of that wedding.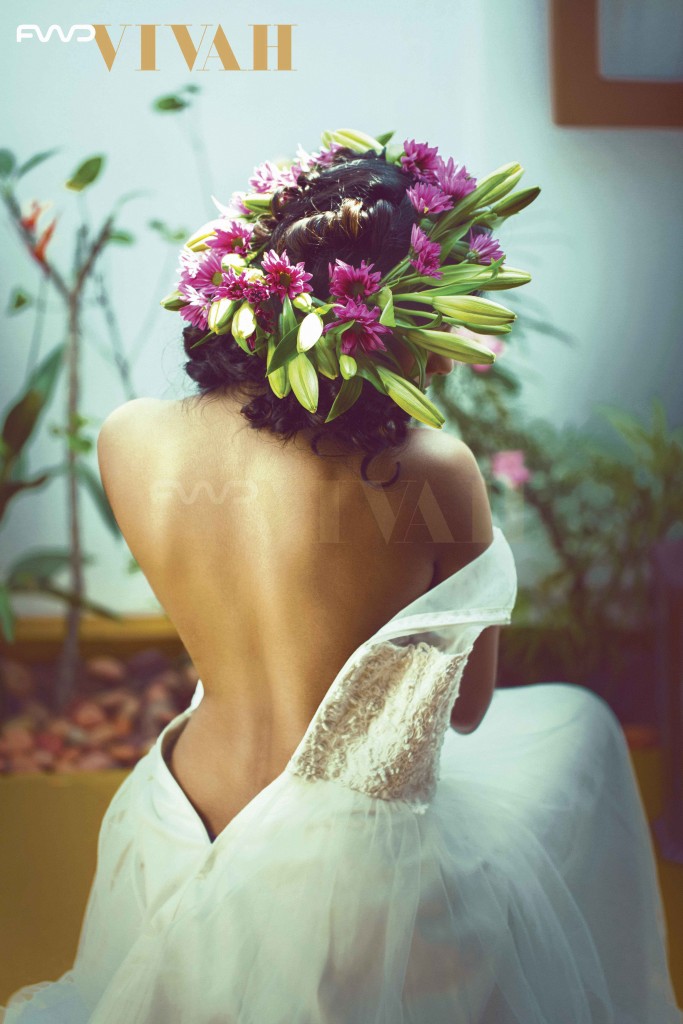 Love to her started with a rose he gifted her to the floral garland that she would place on his neck. Her fondest memories of love lay at the fate of the chrysanthemums that she plucked at, playing the silly love game of chanting "He loves me, he loves me not." Though her mother teased her about her whims, she smiled when the last petal said 'he loves me.' Her mother always said that an infatuation grows weary when a girl blossoms into a woman. As she gently slipped into the dress, the words sunk in deep. Enrobed in her dress, she felt she was a person she never knew; blossomed into a flower like those that adorned her wreath.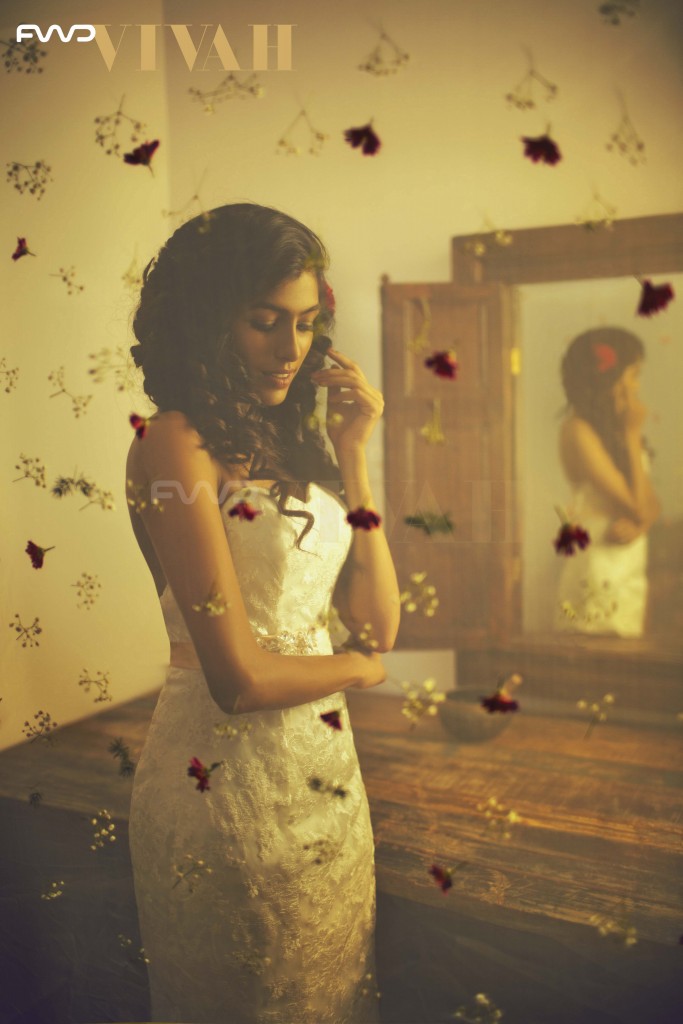 For she never saw herself so poetic and romantic to swoon over flowers, she carried a memory, a color, a scent that took her to familiar poetry readings, when they narrated a verse she well remembered, " A rose is a rose is a rose". In a reflection she gazed at, she saw the rose beyond an adornment on her hair but a symbol of her wedding. All her memories were like a spray of flowers, scattered. Her wedding was the settled petal that rested on her lip, at a touch, it unfurled a memory of singular identity; a walk down the aisle of an unfamiliar dream. Love is and is and is.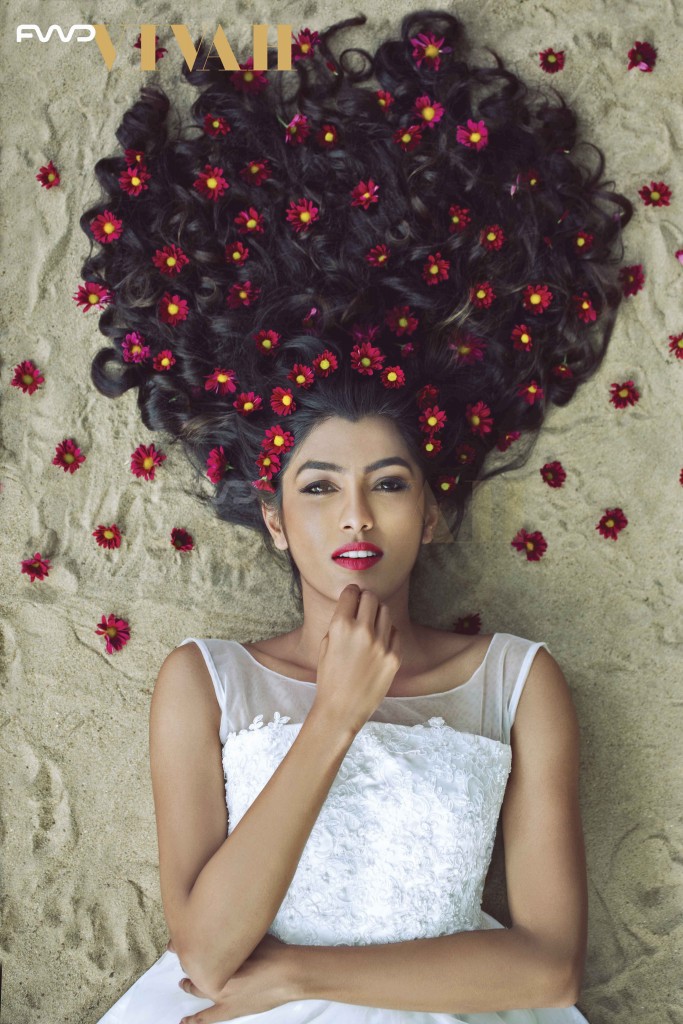 Many times, it's hard to trace time, she wondered when and how she fell in love and how she could never say the words. It felt rooted and something that came to life. She never wore a corsage like her grandmother but she gently stroked the flowers on her hair, her jitters melted. She believed that the winds let flowers speak those words that never leaped from one's lips. They said it all.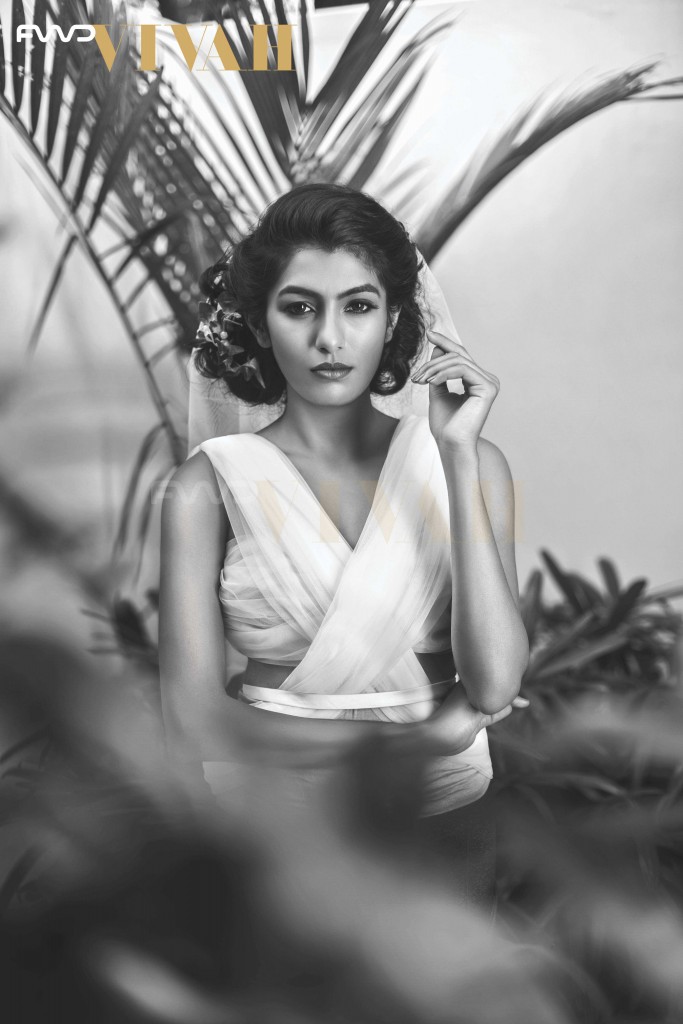 Model: Rakshitha Sunaina
Conceptualization & Photos: Jinson Abraham
Text: Atheena Wilson
Styling: Lakshmi Babu
Make Up & Hair: Jeena
Image Manipulation: Jemini Ghosh
Assistant Photographer: Arun Menon
Costume Courtesy: D'Aisle Bridals, Ravipuram, Kochi
Flowers: Floweringo, Panampilly Nagar,Kochi
Location Courtesy: Erandia Marari, Alappuzha