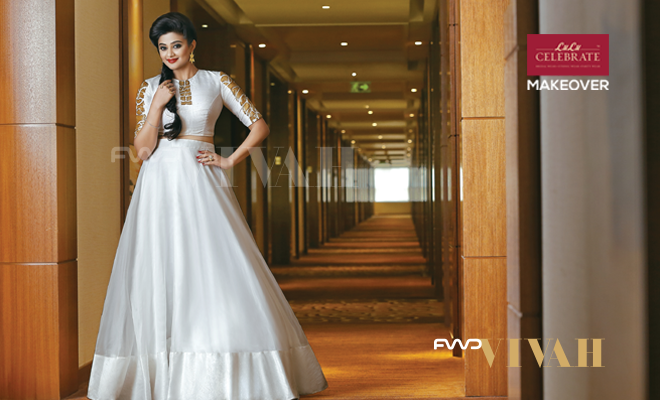 Poised for Perfection – Priyamani
|
As in her reel life,Priyamani is unconventional in her real life too.
Driving down the beautiful stretch of road that lead to Courtyard Marriott Kochi, I was informed that Priyamani was already at the shoot and she had swiftly completed two photographs already. As I entered the location, there she was posing for the camera draped in a red Banarasi saree, looking resplendent.
National Award Winning actress Priyamani is not known for her movies alone, but has also been hugely popular for being effortlessly fashionable. Girls were in awe of her style and sarees in her television reality show 'D for Dance'. Her skill for mixing and matching the unconventional was something she so effortlessly pulled off. This time, she wore a sequinned blouse with a royal Banarasi saree, and completing the outfit with a fiery red bindi. While she's smashing in fusion, all-Indian has been her fashion forte. As well as her elegant display of sarees, she also also proven that she can be ravishing in daring traditional styles as in the fast track beaty number 'Get on the Dancefloor' she did in Bollywood box office hit, Chennai Express, alongside the legend Shahrukh Khan. "Shahrukh's positive vibe is infectious. Once he is done filming the scene, he goes to his Caravan, freshens up and resumes his shoot soon after. This shows how hardworking he is." Aside from style and dancing, Priyamani has received much admiration for her brilliant performances in movies such as Paruthiveeran in Tamil and Thirakatha in Malayalam.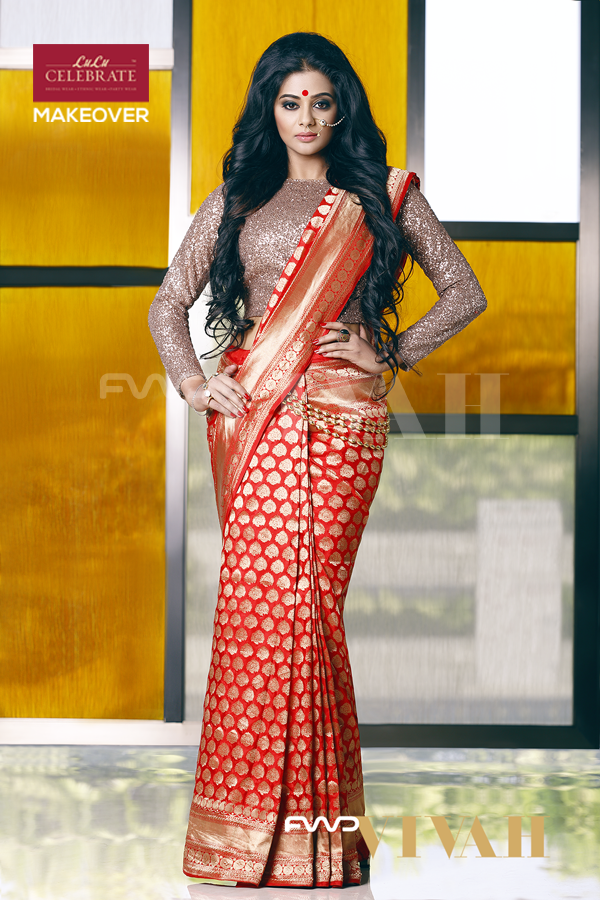 Half expecting to get introduced to a serious and and reserved professional cinestar, I was pleasantly surprised to instead meet a jocose and highspirited individual with a an ardent liking for animals, who is also an expectant bride-to-be.
You had mentioned recently that you have been in a committed relationship for the past four years. Can we expect wedding bells anytime soon?
Yes! It won't be as soon as tomorrow but by the end of this year which is what we have are thinking of.
Every girl dreams of her wedding. What have you planned?
This is one of the very first topics that we had discussed.People may think that it would be a big, fat wedding because I belong to the film industry. Sorry to break the bubble, but it is going to be a very simple affair – a registered marriage followed by a reception.

Is there a specific designer whose creation you would like to wear on your wedding?
Not really. We have not gone that far to think of a designer but as the time approaches we will think about that.
Given your busy schedule, you still manage to look so great all the time! Please share some tips with our brides who run on tight schedules prepare for their wedding day.
You are asking the wrong person (laughs out); I myself consult others for a beauty regime. However, I think it's important to keep your skin hydrated and eat right because the bride needs to look best on her big day and yes, keep having happy thoughts!
It is known that you had signed a PETA petition asking to close down zoos that have caged tigers, have you always been an animal lover?
Yes! Perhaps right from the day I was born. That is undoubtedly one of the plus points that I have acquired from my maternal side. We have had a whole generation of stray cats in our home. My father and his side of the family were dead against pets but now I guess they are warming up to a pet I have at home!

Taking time to judging a television dance reality show 'D for Dance, what differences do you find between the small screen and the silver screen?
I think the small screen has become as big as the silver screen. One good thing about is that even if you haven't signed a movie for a while, you are still remembered by people. It's quite overwhelming when people come and enquire about the show. It's the spontaneity and the collective effort of the team that makes it successful.
It has been some time since we Malayalees have seen you on the big screen. When can we expect to see you next?
Very soon! I will start shooting in Mid-February with Asif Ali for a new Malayalam movie which will be directed by Kalavoor Ravikuma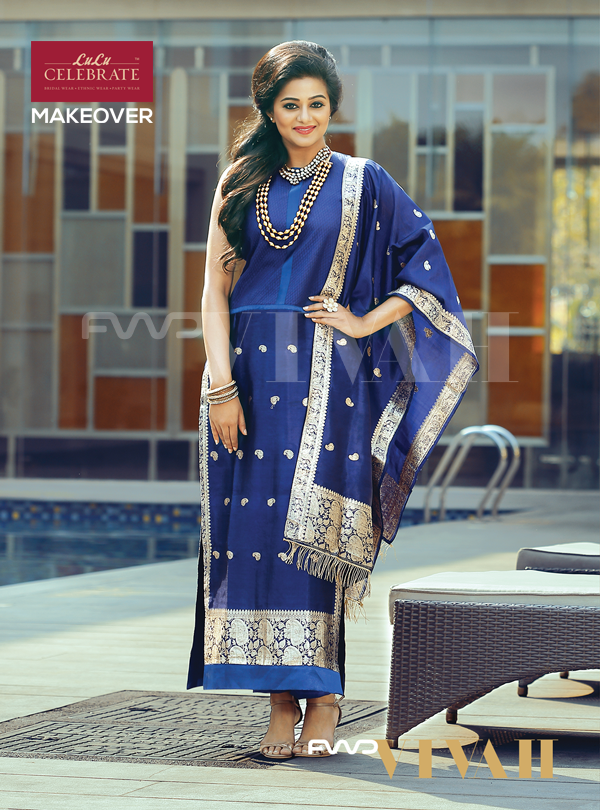 Model: Priya Mani
Photographer: Toonus
Design & Styling: Dhanya Jerry
Associate Stylist: Lakshmi Babu
Makeup: Renju Renjimar
Hair Styling: Sudhi
Retouch: Jemini Ghosh
Location Courtesy: Courtyard Kochi Airport – Marriott
Production: FWD Media
Words by Amritha Srikumar