Amidst the bliss – Nyla Usha
|
Nyla Usha's known for vivacious voice on air and her stellar presence on-screen, and at the look of it she may be a wedding planner too!
Weddings. The Notebook quotes, serendipity, towering cakes, and of course, the greatest and biggest speculation, what is the bride going to wear? When the Duchess of Catherine was getting married, even Joan Rivers had herself not holding on to her horses. Kate Middleton walked gracefully in one of the most iconic Alexander McQueen dress. If this seems like a rant, I'll cut straight to the point, Nyla Usha would steal this dress if she had the opportunity. It's quoted and now noted. When she got a call, she did not expect the question,"Whose wedding dress would you steal?"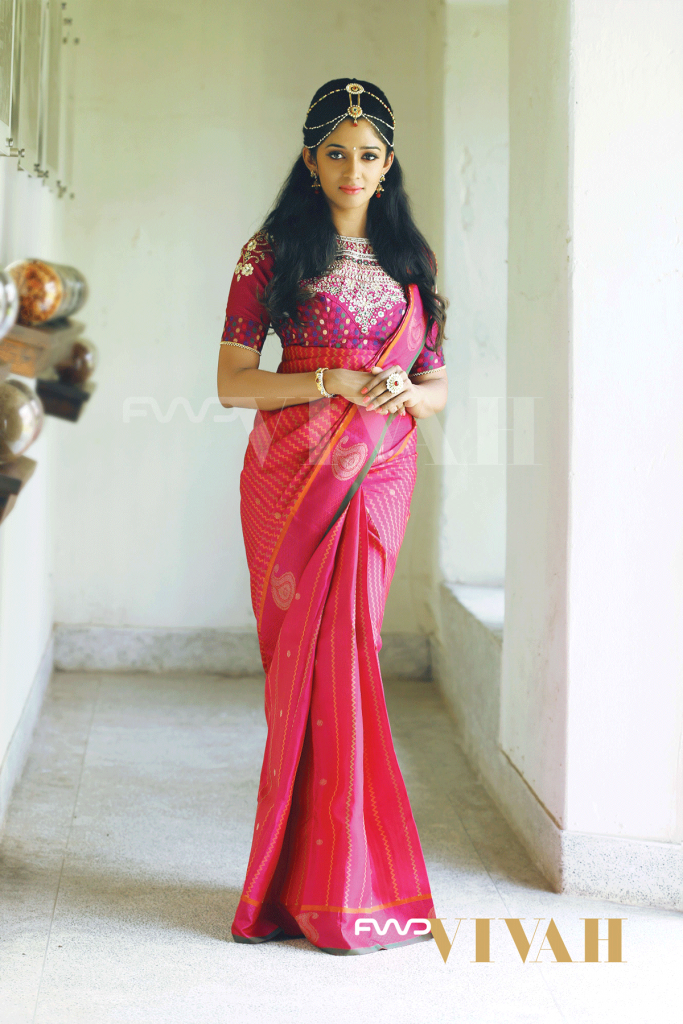 The Wedding Planner
Being quite accustomed to interviews, Nyla has a distinct flair conversing with people on the radio, and this time it was a delight when she was the interviewee. Although, she had better jokes up her sleeve. If you were with Nyla at a wedding, I can assure you there wouldn't be any contagious yawning. She'll be the one organizing pranks for the couple and pulling aunties and grannies to the dance floor. No kidding. For all you know, she'll get the family raving to the DJ and making sure the bride blushes not with the rush of romanticism but some cringe worthy dares. For her,weddings are all about the celebration and not a hoity-toity show and tell performance. And just like the '27 Dresses' moment I asked, "What do you love the most about a wedding?" She answered, "The way the family gets together for a wedding, it's a way of telling the couple they are happy and they will stand by them too."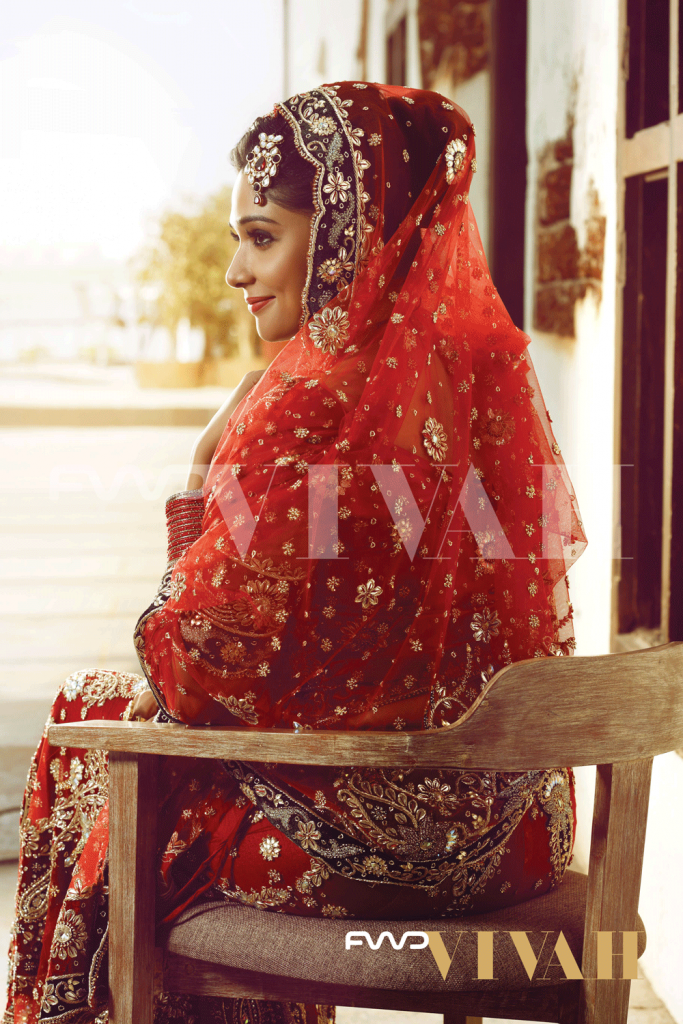 And she certainly stands by the fact that marriage is something for the family to enjoy and not a nerve wrecking ordeal. Very much a modern bride, eight years ago she took a great deal of effort to organize her wedding. "I organized my wedding, I did not want my parents to spend for my wedding. There is the belief in society when a daughter is born you have to worry about saving for them, and marriage is simply a nightmare. I made funds for my wedding starting from the jewelry to clothes for my kith and kin to the arrangement in the hall. I was one of the brides who had to take a lot of calls while getting decked up," she laughed.
I imagined Nyla with her walk talky, made me picture her as a very organized wedding planner. Thus the next challenge to was to see how she'd ace the spontaneity test of being a creative events planner. "If you had to organize a wedding all over again, how would it go?" In a jiffy, she smiled, "Maybe I will get a dock arranged on the backwaters filled with 100 houseboats set with the traditional ambiance and décor. The guests willbe welcomed with garlands and thikas. After the wedding, the bride and groom's getaway is in a separate grand houseboat that gets detached and with that the ceremony ends. "I broke into a smile and she replied, "My God you are awakening my creative cells." It's certain, she aced the rapid fire test.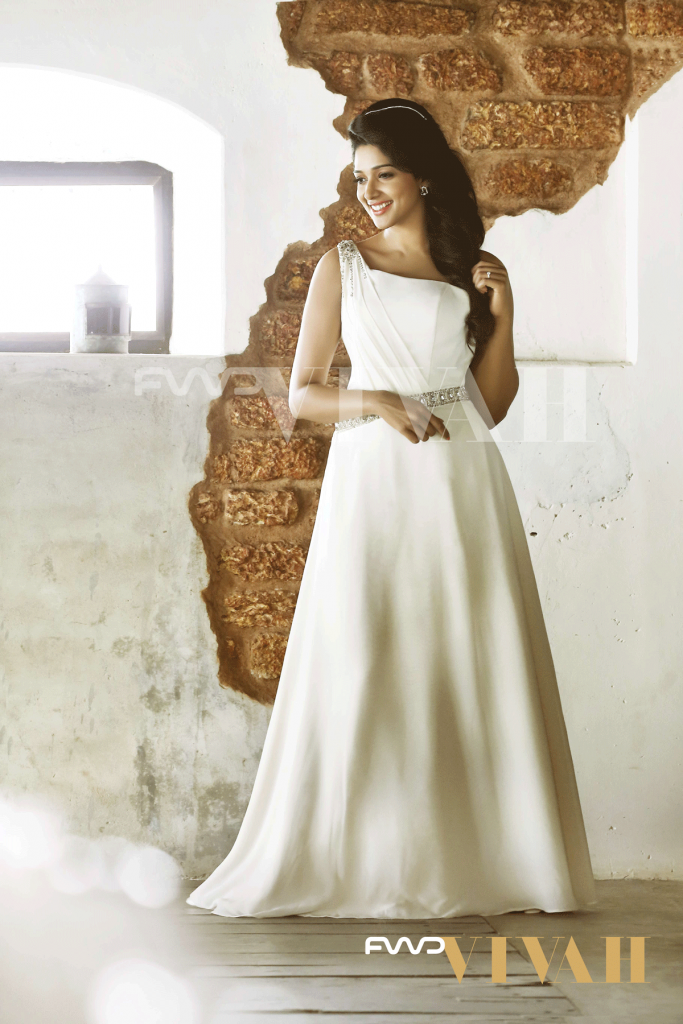 In a Wedding Gown
But the art of pulling off anything came also in the wedding couture. She's always been someone who could effortlessly pull off clothes from the Western cuts to traditional Indian attire on her very tall and svelte frame. As she looked through the collection for the shoot, Nyla wore her classic crinkled smile, "Wedding grandeur is something every woman looks forward to. So in this FWD edition I was living it. Saree is my all-time favorite, but I have always wanted to try a classic Christian wedding gown. Whenever I attended a Christian wedding, I felt my friends were lucky to wear a dress elegant in its cut, a long trailing veil, and minimal jewelry. So this time, I had my moment when I wore a dress!"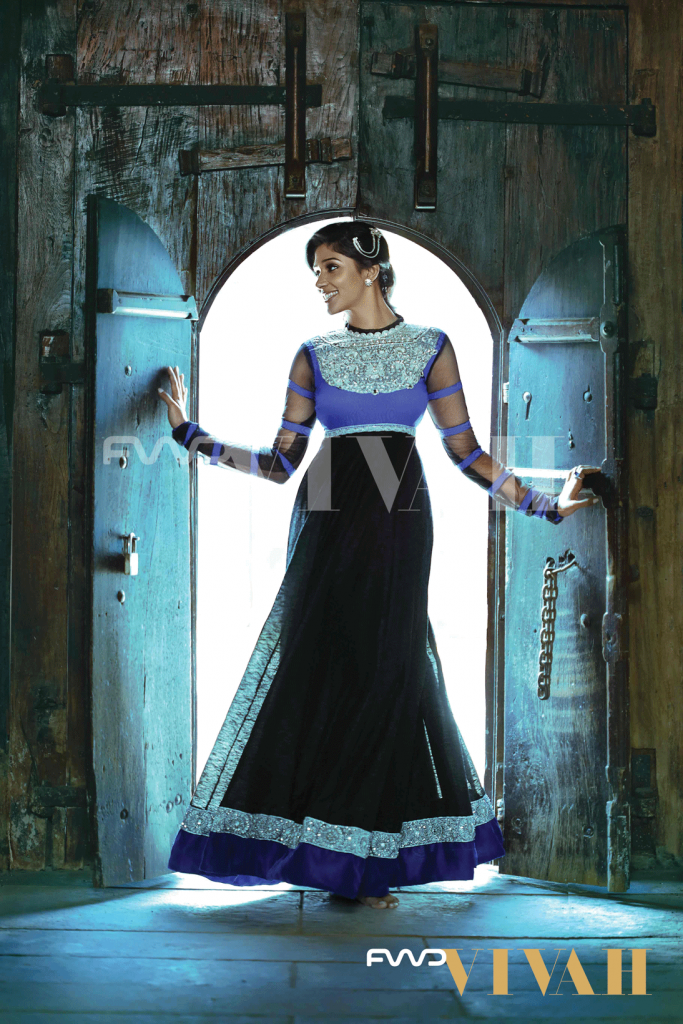 Marriage Views
Just like every bride's trousseau moment, there's always a song that romantically tickles you. When I asked her, the most common song requested on the radio for the dedications, she quipped, "Arikil Nee Undayirunnngil." I guess that's the 'love's in the air' song. She did admit that the early 20s are the age where young women are amazed by the concepts of romantic dramas in television. " The roses and candle light dinners are what you think of when you step into marriage. Getting to know each other is the fun part but later the compromise and letting go off each other's ego is the true part of understanding." She has broken the stereotype that marriage could bring an end to a career. She's been balancing her career of acting, radio jockeying and motherhood. "As individuals what you were before marriage is what you really are. The changes happen when you sit together and make decisions for a better well-being and proper acceptance."
Thus for those getting -on- board the wedding train, according to Nyla's bridal check list, carry your favorite pair of shoes and jewelry, make up kit, your mother's recipe book, laptop and your mobile charger. Tune in this is Atheena signing off with a few
words