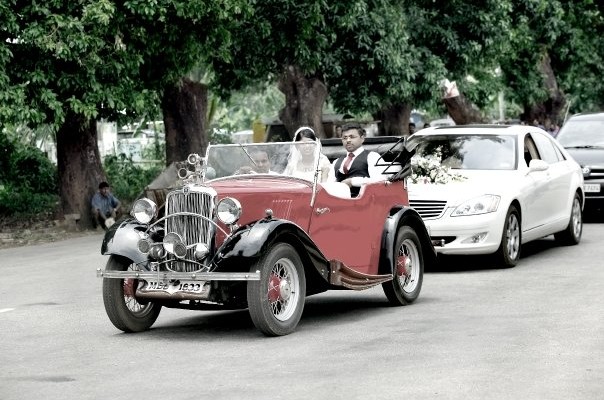 The Big Fat Mallu Weddings
|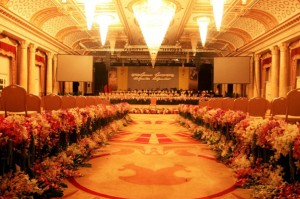 Malayalai weddings which are known for their innate simplicity and minimal rituals is now giving way to the grant Bollywood set trends of Big Fat Indian Weddings. The buoyant economy, influence of media and the desire to make a buzz has made the typical Malayali wedding a band, baaja, barat. The actual wedding ceremony will be conducted according to traditions, but the wedding eve and reception are stages for innovation and luxury. Industry experts say that the wedding budgets today ranges between Rs 30 to 35 lakhs for a two day event.
Here's a pick from the latest luxury trends in the Kerala wedding industry.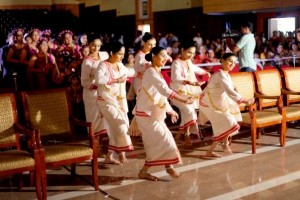 Traditional Extravagance: A review of the lavish weddings conducted by top Kochi based event planners shows the fact that Keralites does not want to move away from traditions, but are exploring new ways to splurge on it. Caprisoned elephants welcoming the guests at entrance, percussion ensembles over the pathway, Kathakali regalia waiting to accompany you to the hall, Mohiniyattam and Kathakali tableaux on stage, live performances, Keralite's love for culture goes like this.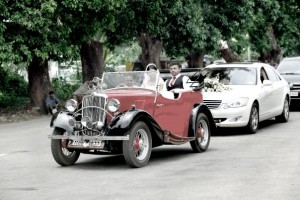 Innovative Ideas: Weddings on houseboat, beach side weddings, thematic weddings; wedding planners as well as families are wracking their brains to make the special day a celebrity one. And if you are thinking that this is being restricted to cities and NRI couples, you are wrong. Big Fat Weddings are happening in every nook and corner of Kerala. The bride-groom sitting on a flower chariot or a pumpkin chariot, faux temple settings, Victorian ambience, 'Sufi' nites, Arabian dreams, it goes endless. Grandest, innovative and amazing stages are setting up now with imported tulips, crystals, sky lanterns etc.
Fusion Elements: It's a fact that no one wants to move away from the root for pure contemporary elements. But a pan-Indian appeal is coming to Kerala homes. People have started organising pre-wedding ceremonies like 'Mehendi', 'Sangeet', 'Baraat' inspired by Bollywood movies. "Dakshina' a ritual in the dawn of the wedding day has moved to the pre- wedding day which will be followed by extravagance in folk or North Indian themed settings.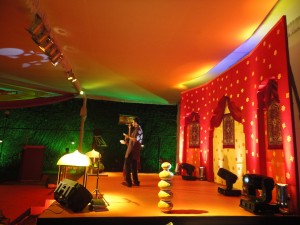 Party Fever: The five minutes ritual of garland exchange and 'Minnukettal' is getting extended to five days now as those sparse rituals are getting fattened up with parties for friends, cousins, colleagues and others, besides bachelor and bachelorette parties. If Bollywood stars are guest performers in North, here we have celebrity playback singers including Stephen Devassy, Jassi Gift, Balabhaskar, Sivamani or renowned DJs to jazz up the event. Even middle class families are going for several trimmed versions of these.
Wedding Planners: Wedding planners are not new to Keralites, but the difference is that earlier wedding planners were hired only for weddings of the super rich or celebrities. But today, wedding planners are becoming an intrinsic part of even middle class weddings. Even small towns have wedding planners now.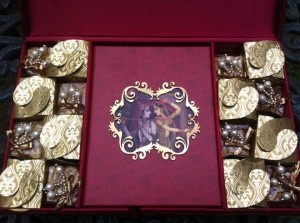 Invites:  Wedding invitations have also come under a drastic makeover. From the traditional designer cards, there are several luxury options like invitation in a wooden or metal box, stories about the couples and how they met in classy designs, scented cards, cards embellished with beads, stones and crystals, gifts and sweets along with the card etc. These innovative cards range from Rs.200/- to 400/- for one card and additional costs for embellishments.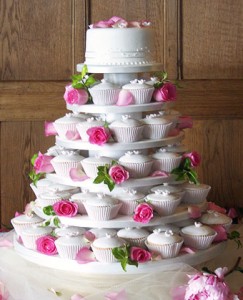 Cakes: Designer cakes and thematic cakes take new shapes and sizes right from Eiffel Tower to miniatures of the bridegroom, or matching the wedding theme. Bridal cakes matching the bridal trousseau and 4 D cakes which have elements like sound, light, smoke and action are the latest in wedding cakes.
Others: There are several other extravagances in terms of trousseau, make over, cars, and more. Exclusive designer wears designed by Ritu Kumar and Hari Ananad to Keralite designers like Sameera Saneesh and Shine Benaven are becoming popular, with costs of trousseau running to lakhs. The couples are fetched in anything not less than Audi or a BMW of which the rent varies from Rs 10,000 to Rs 20,000, for 6-8 hours. Professional bridal make-up artistes are grooming and dressing up the bride.
While the list goes endless, ironically, these are accompanied by a growing obsession with 'purity' of rituals. Many Hindu weddings are now introducing things like vedic chantings during the ritual. Christian and Muslim weddings are digging out several age old traditions which are extinct now. In short, Keralites started leaving no stone unturned to make their wedding an out-of-the-world affair.